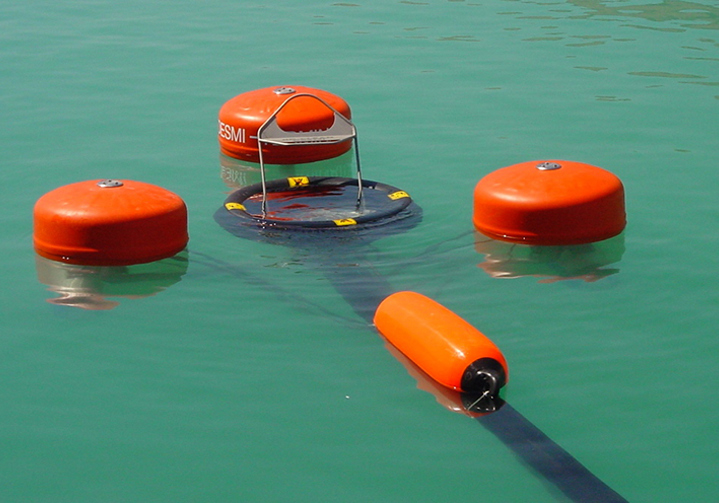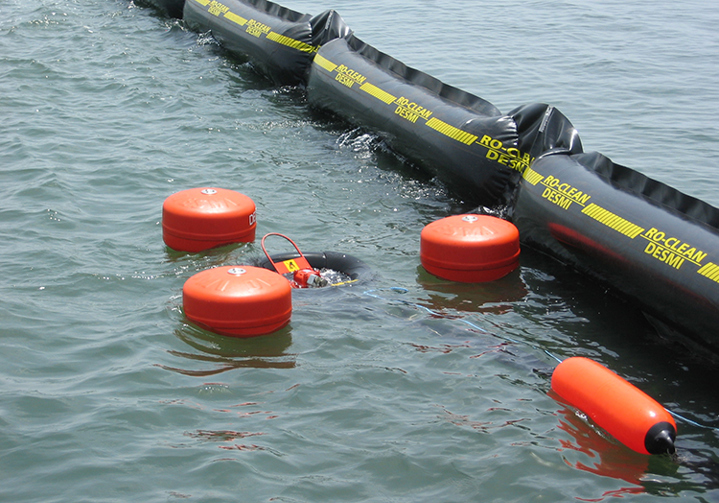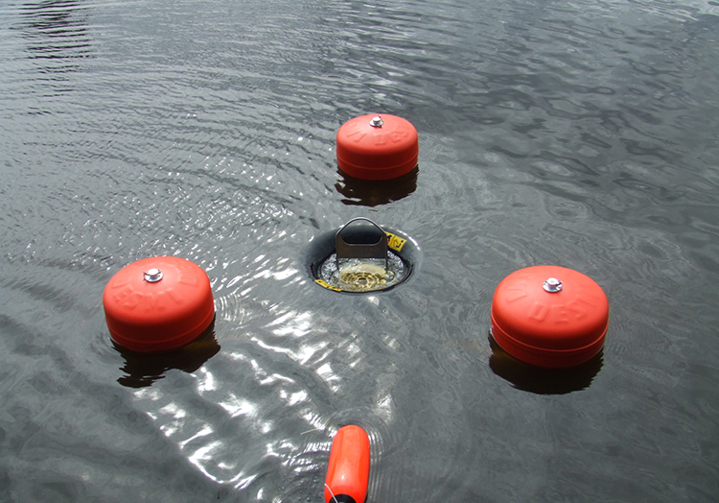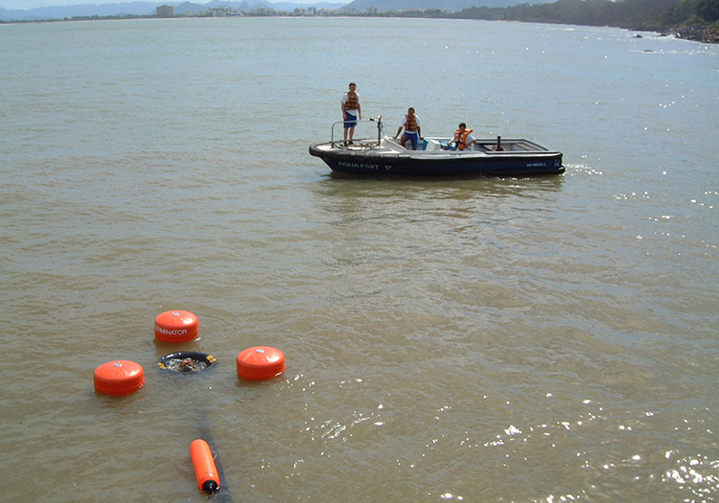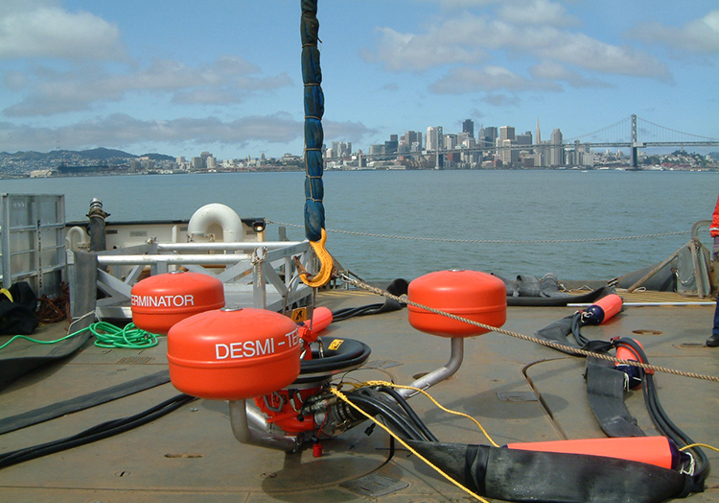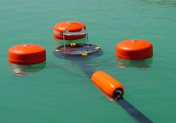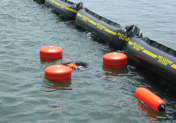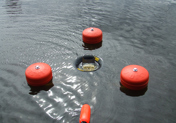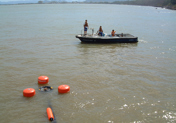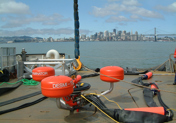 Reliable, powerful and seaworthy oil skimming system
The design of the TERMINATOR skimmer has benefited from a continuing development programme of more than 25 years. The resulting system is a very versatile, reliable, powerful and seaworthy oil skimming system that can be used in a wide variety of applications.
The TERMINATOR incorporates the DOP-DUAL 250 pump that has a capacity of 100 to 125 m³/h (depending on choice of power packs and drive motors). This pump is also able to develop discharge pressures up to 10 bar / 145 psi - while maintaining nearly maximum flow! Now available with thrusters for remote positioning, add-on DBD or belt skimmer modules.
In addition to the high performance this remarkable pump is capable of handling products with very high viscosities, even when contaminated with debris. The pump weighs only 80 kg / 176 lbs and can be easily dismantled from the float system for independent operation in applications such as tank cleaning, decanting and other submersible duties. The DOP-DUAL pump has twin discharge ports for added versatility.
Debris is a universal problem in almost all oil spill situations. However, the cutting knife on the inlet of the pump will handle a lot of debris normally found at a spill site and meet the US Coast Guard requirement. The new pump also provides uninterrupted flow of oil into the end of the screw.
TERMINATOR may be fitted with belt or DBD module, thrusters and wireless remote control.
Affordable high capacity
Lightweight
Suitable for light or heavy oils
High discharge pressure
Cutting knife for trash
Self-adjusting weir
Available with thrusters for remote positioning
Choice of hydraulic power units
Low maintenance
Readily available parts
Can be fitted with disc, brush or belt modules