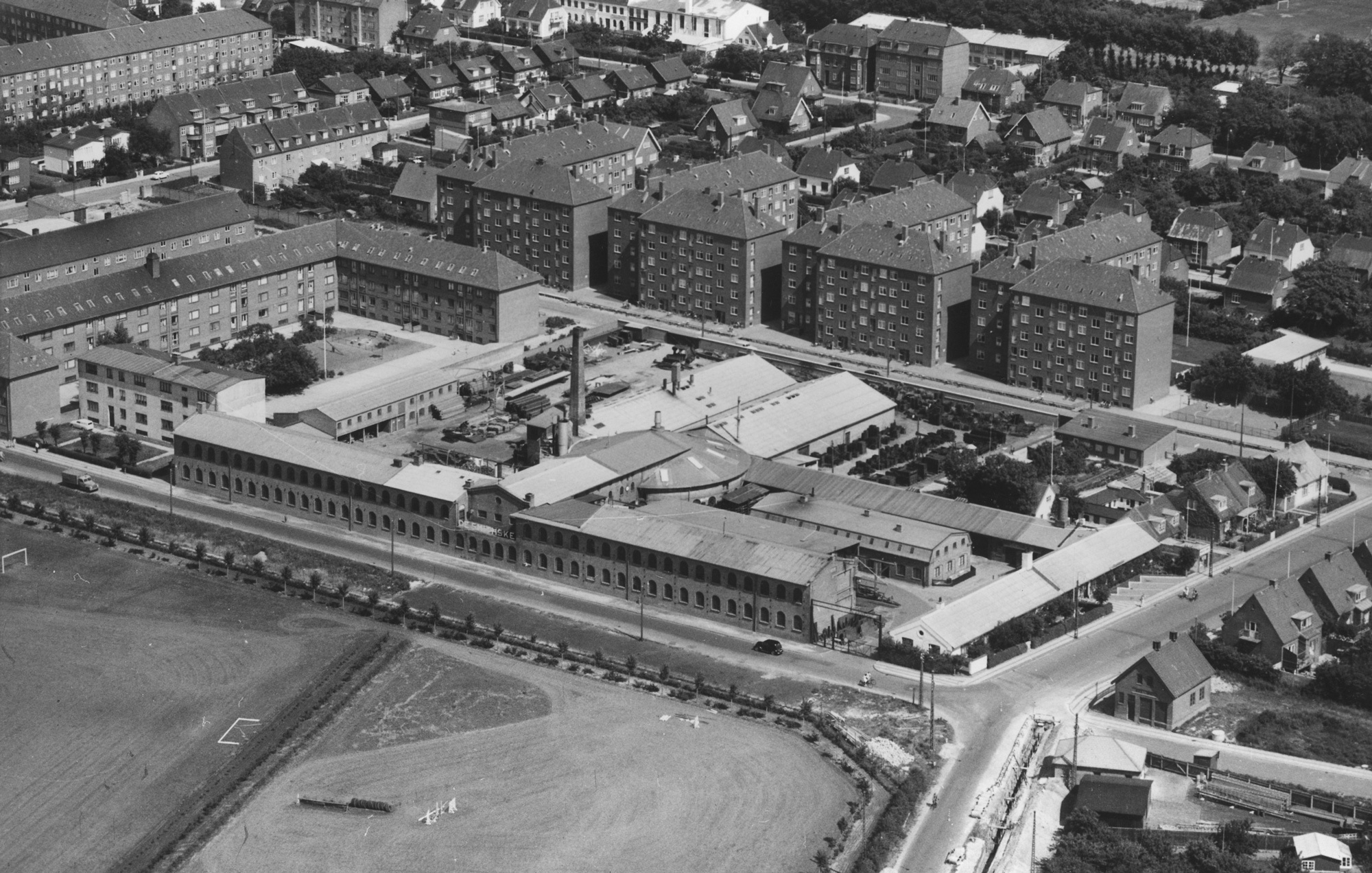 DESMI History from 1834 till now in details
The Founder
The founder of DESMI Henning Smith, or as his birth certificate reveals, Henning Jacobsen Smed was born on January 1st 1792 in Trangsstræde in Randers. His father, metal worker Jacob Michelsen Smed (1742-1794), was left a widower in March 1786 with 4 children. In December 1789 he married Kirsten Hennigsdatter, who had been widowed the previous September. Together they had two sons – Lars Jacobsen Smed (born in 1789) and Henning Jacobsen Smed (born in 1792).
Henning Smith was only 2 years old when his father died on January 30th 1794. This same year his mother married the skilled smith from Jacob Michelsen Smed's smithy, Niels Jørgensen (born in 1765). Niels and Kirsten renovated and modernized the smithy and doubled the number of employees from 3 to 6. At the same time Kirsten rented out rooms for 5 students from the local latin school. Henning Smith was raised here among latin students and smiths. This experience undoubtedly shaped him and provided him with some of the many skills he was praised for in his obituary from 1856: 'An Insightful Problem Solver'.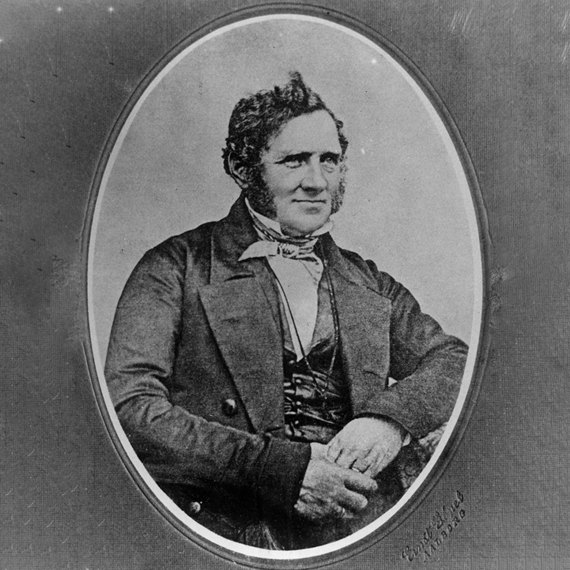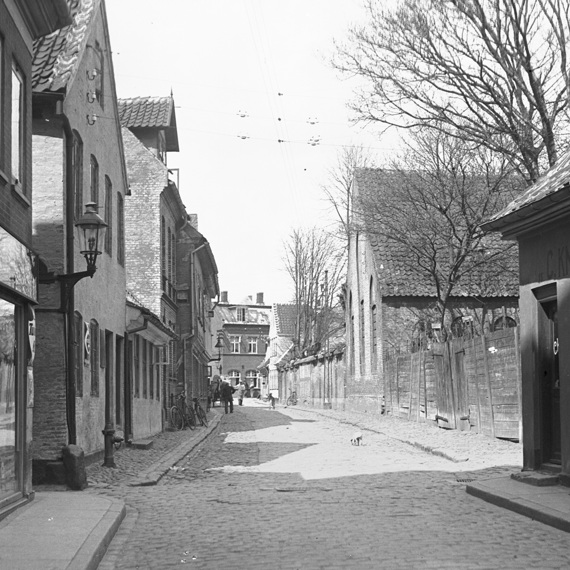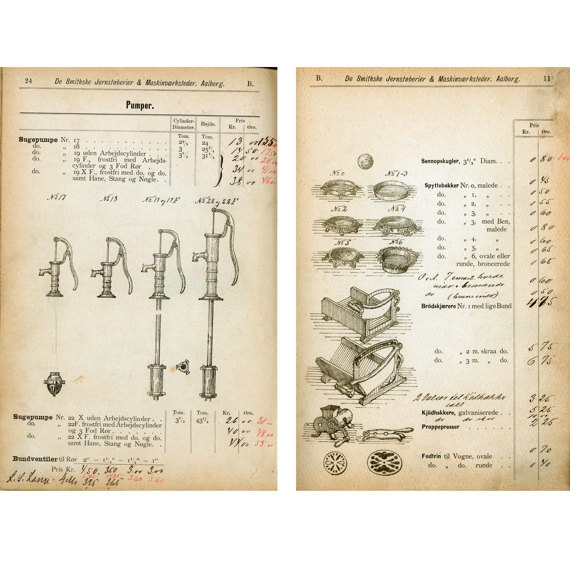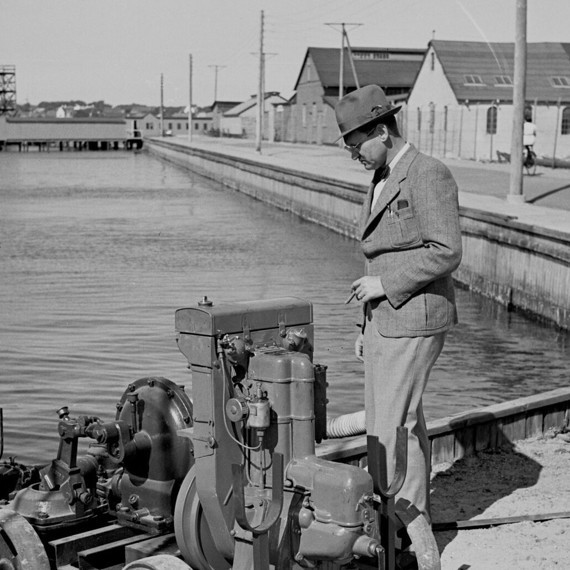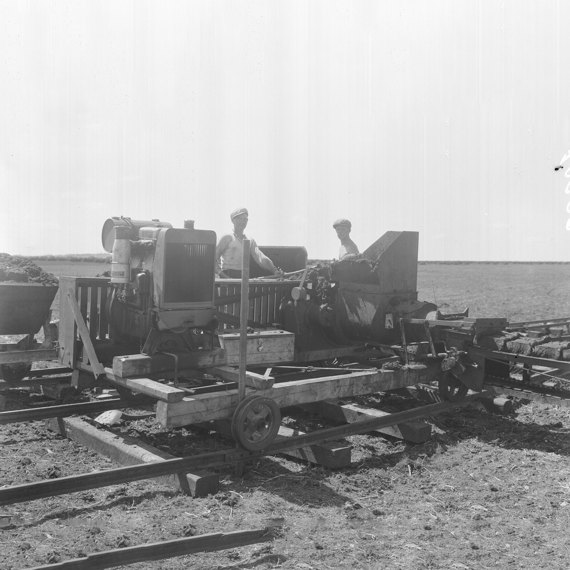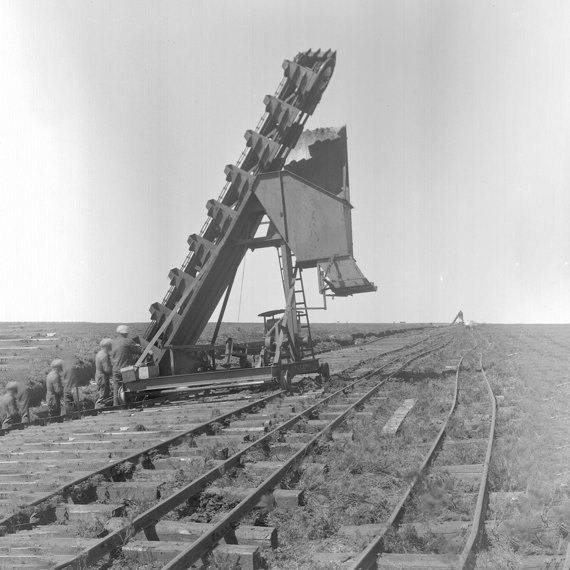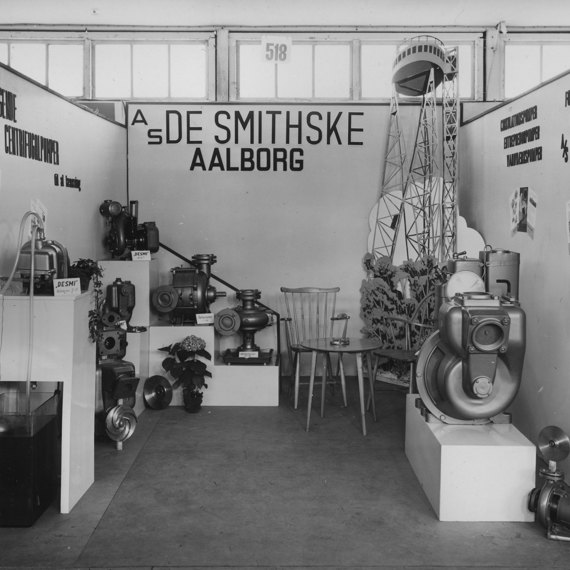 Over the years the activities increased to a size that necessitated an expansion of the facilities, and in 1966 the blacksmith shop was moved to a newly built welding plant at Skydebanevej. On July 1, 1977 the foundry was closed down, and by the end of the same year the machine works, together with the subsidiary Skalborg Maskinfabrik A/S that manufactured gearboxes, moved to the present modern facilities at Tagholm 1, Nørresundby. 
At the same time the boiler shop was organized as a separate division - the Steel Division. The division was sold to Monberg & Thorsen in 1981. In 1979 Skalborg Maskinfabrik A/S merged with A/S De Smithske.
By the end of the 70´s DESMI started to develop and manufacture equipment for combating oil spills at sea. This business area has developed well and is today managed by the subsidiary DESMI Ro-Clean A/S. DESMI´s environmental equipment is recognized world-wide and is part of contingency planning in more than 60 countries.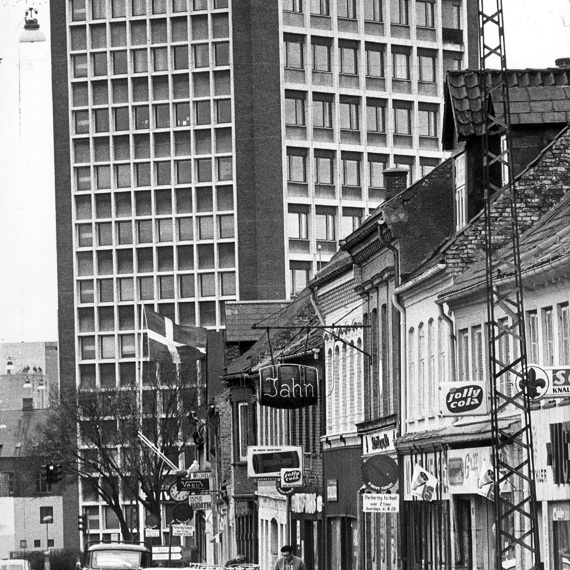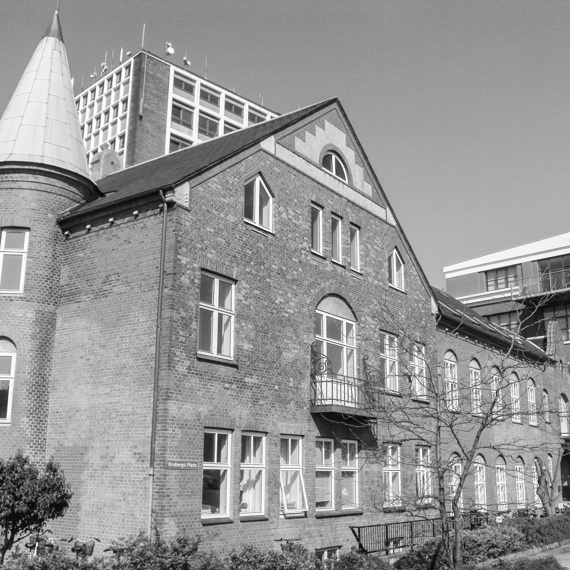 DESMI Ltd. established a subsidiary in 2002. This company, DESMI FHS Ltd., is member of a consortium of world class companies who have agreed to co-operate in the sales of Fuel Handling Systems world wide. Other members are Dunlop GRG, Peco Facet and Snap-tite.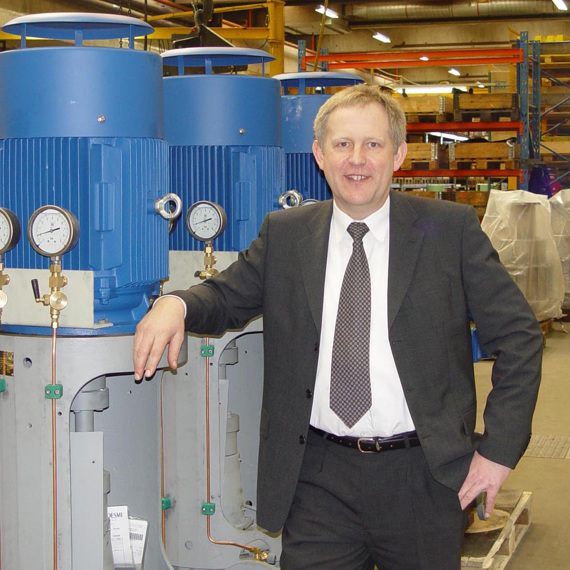 In 2005 DESMI also took over the full ownership of DESMI Ro-Clean A/S, which was originally set up in 1995 in co-operation with Roulunds Fabriker A/S as a joint marketing and sales company for environmental equipment. DESMI Ro-Clean A/S further enhanced its position on the market by taking over the production of booms from the previous sub-supplier, Roulunds Tech A/S, in 2007, and by acquiring Applied Fabric Technologies, Inc. (AFTI) of Orchard Park, New York, in 2008. Peter Lane, the founder of AFTI, remained co-owner of the company until 2014, when DESMI AFTI became a wholly-owned subsidiary of DESMI Ro-Clean A/S. The merged activities between AFTI and DESMI Ro-Clean A/S offered a broader product portfolio and improved market coverage to the worldwide customer base. Furthermore, DESMI Ro-Clean A/S established a subsidiary in Quito, Ecuador, early in 2009 by taking over the company previously acting as distributor of DESMI Ro-Clean products in Latin America.
At the turn of the year 2006/2007 the parent company Sales & Service division was spun off as a separate subsidiary, DESMI Danmark A/S, with the aim of ensuring a profile specifically targeting the Danish market.
With a view to strengthening the relations to existing customers and intensifying the sales efforts in South East Asia, DESMI set up representative offices in Korea (Seoul) and Singapore in 2009. The office in Singapore was later (in 2011) converted into a legal entity under the name of DESMI Singapore Pte. Ltd.
Four sales offices were set up in China (in Tianjin, Shanghai, Guangzhou and Chongqing respectively) by DESMI Pumping Technology (Suzhou) Co., Ltd. in the period 2009-2010 with a view to further intensifying the activities in this large country.
Also the activities in Korea were intensified by a second sales office set up in Busan in 2010. The aim was to be closer to the customers and the office in Busan was situated close to the large shipyards that build a major part of the world's new ships. Further sales offices were set up in France and Abu Dhabi in 2010 and in Dubai in 2011 with the aim to strengthen DESMI's position in these geographies. At the end of 2012 the office in France was converted into a subsidiary and named DESMI SARL.
Early in 2012 the DESMI group structure was changed in order to strengthen the day-to-day management and at the same time make more resources available for business development and further structural development of the group. The group structure was divided into three business units all reporting to the parent company (DESMI A/S): an oil spill business unit (DESMI Ro-Clean A/S), a pump business unit (DESMI Pumping Technology A/S), and a contracting business unit (DESMI Contracting A/S).
In 2013 a liaison office was established in India to intensify DESMI's sales activities in the Indian marine market; and on the basis of the growth in the African economy and the consequent sales potential in this continent, DESMI Africa (Tanzania) was set up as a branch office of DESMI Ro-Clean A/S.
At the beginning of 2014 DESMI A/S took over the full ownership of DESMI Ocean Guard A/S.
In mid-July 2014 DESMI Inc. and DESMI AFTI Inc. merged the activities and the production of booms was moved to the new joint premises in Chesapeake. DESMI AFTI Inc. continued the sales activities from the office in Orchard Park, New York, but in 2015 all activities were located under one roof in Chesapeake.