30 years trouble free operation at Zeelandia
No Pump Breakdowns at Zeelandia
Inspiring bakers around the world with smart ingredients that help them perform better and create top quality products. That's the everyday concern of over 1,950 employees at Zeelandia - a Dutch family company with a global outlook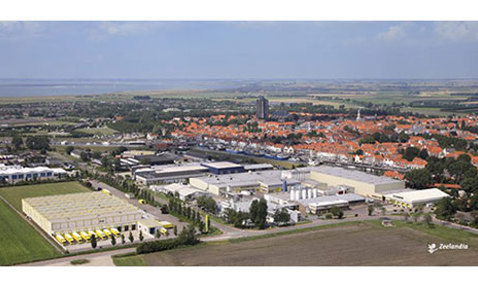 For more than 30 years, DESMI ROTAN® pumps have been used in the production facilities at Zeelandia. Today more than 65 pumps are in use and some are still running, even though they are 30 years old.
Field Maintenance Engineer Jan Dekker says: "We have no breakdowns with the DESMI ROTAN® pumps. Every year we replace the mechanical seal on a few pumps. On pumps used for high viscosity products like syrup we occasionally change the soft packing - but that's it! Very simple and easy to maintain and they keep the production working."
Zeelandia is a Dutch family-owned company with employees in 28 countries. Founded in 1900, the company has over a century of experience developing innovative bakery ingredients, processes and marketing concepts for industrial bakeries and bakery shops.
DESMI ROTAN® pumps are used for the following applications:
and various ROTAN® sizes are used; 26, 33, 41, 51, 81 & 101, in the pump range at Zeelandia which has been standardized over the years.
When asking Jan Dekker about his reason for choosing DESMI ROTAN® pumps again and again, the highlights are:
No break-downs

On-time delivery

Good, long co-operation and support