District Cooling for the Abu Dhabi National Exhibition Centre
The Abu Dhabi National Exhibition Centre is the largest in the Middle East with a total space of approximately 130,000 sqm which is the sum of 73,000 sqm indoor event space and 55,900 sqm outdoor space. It has a large seating capacity in its several locations in the venue.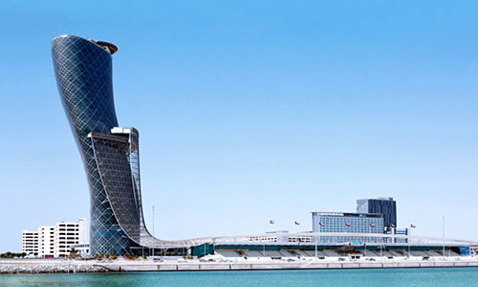 18 DESMI pumps, types NSL 125-330 and NSL 125-415, were installed for district cooling with a capacity of 7400 TR in this project .
These pumps have been in operation for seven years now - since 2008.
Secondary chilled water pumps are to operate in the exhibition area and the surrounding towers with the capacity of 10,000 TR (36 Chillers).
The project benefited highly from the Desmi pumps:
Energy-saving and efficient pumps

Space-saving because the pumps are compact

Reliable and easy to maintain

Affordable
"The pumps are in operation 24/7 under the sun and dusty conditions with minor service requirements and very easy access for maintenance", says the site engineer.