ROTAN® ED Pumps for Paint Application: Resin Handling
Being a world leader of industrial paint manufacture,
it is important for Beckers to ensure a reliable production,
also in the resin handling. At Beckers' plant in France,
DESMI has delivered 4 pump units for resin handling,
and the production works smoothly!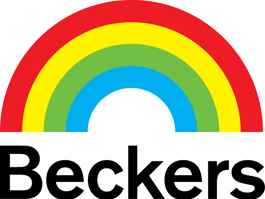 Polymer resins are raw materials for Beckers' paint
production. Untill now, resins have been received in
1000l IBC containers, but in order to improve safety
and reduce wastes it was decided to supply resin
raw materials by tanker trucks in the future, and new
tank farms have therefore been built.

So far, 4 storage tanks have been implemented
to store the resin received by trucks. Each tank is
heated to provide a minimum temperature around
30°C for correct viscosity.

Each tank on the plant has been equiped with 1
DESMI ROTAN® ED81 internal gear pump installed
on top of the tank. During the project time, attention
has been paid to NPSHr compatibility as the pumps
shall be operated with liquid levels down to 3 meters
under suction flange.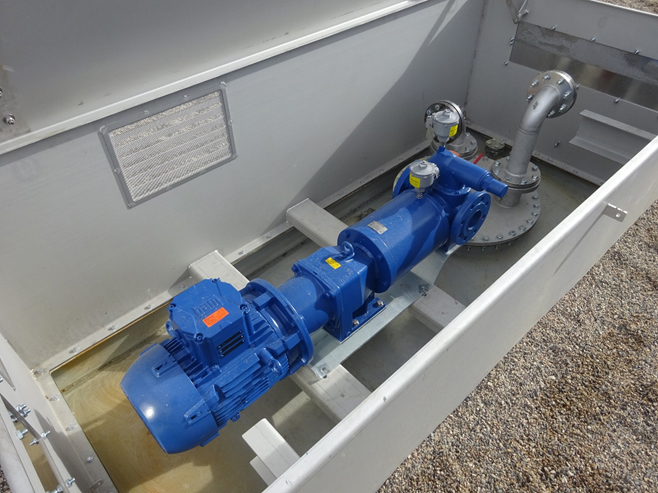 Due to environment constraints, Beckers has
required no leakage technology for pumps to avoid
any contamination of the environment, especially
in regards to a wild river running along the plant.
The ROTAN® ED pump was a perfect match, as the
pump is magnetically coupled for ultimate protection
against leakage. At the same time the pump is ATEX
approved.

To limit the wear with acceptable costs, bronze
bearings have been chosen, and the pump speed
has been limited to 350 rpm max, but can be less,
especially when resins are more viscous or demand
on production lines are lower.

To match all requirements, each unit is operated
with various frequency drives to adapt the flow to
the plant requirements and to optimize starting of
the pumps.

All pumps have been equipped with PT100 on
the casing and magnets to comply with ATEX
requirements.
A primary manually filling tank has been installed
close to the pump for pump filling on the first start.
Once pumps have been started, remaining resin inside
the pump casing is enough to provide correct suction
of the liquid in the tank for the following starts.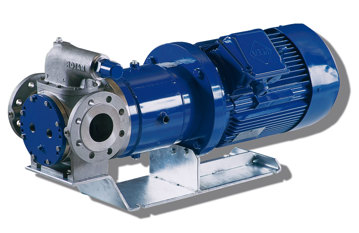 DESMI ROTAN® ED (Environmental Duty) Internal Gear Pump
Technical specifications:
4 x ROTAN® ED81 1U22 for Resin handling
Viscosity: Around 2500 cst, max 5000 cst at starting
Pumping temperature: 35°C min
Flow: 5-10 m3/h
Discharge pressure: Up to 10 bars
Motor: 5,5KW 4 poles with VFD
Gear output speed: 350 rpm max
Minimum liquid height at suction: 3m under the pump suction