DESMI Cargo pumps
Deepwell Cargo and Booster Pumps for Gas and Chemical Tankers with a wide array of traits and features:


• Well-proven double shaft seal to safeguard against any leakage
• Easy shipment and assembly at yard
• Reduced number of impeller stages
• Posibility to rotate the shaft in counter direction in case of ice-blocking
• Ease of installation and maintenance
• State-of-the-art energy efficiency and NPSH requirements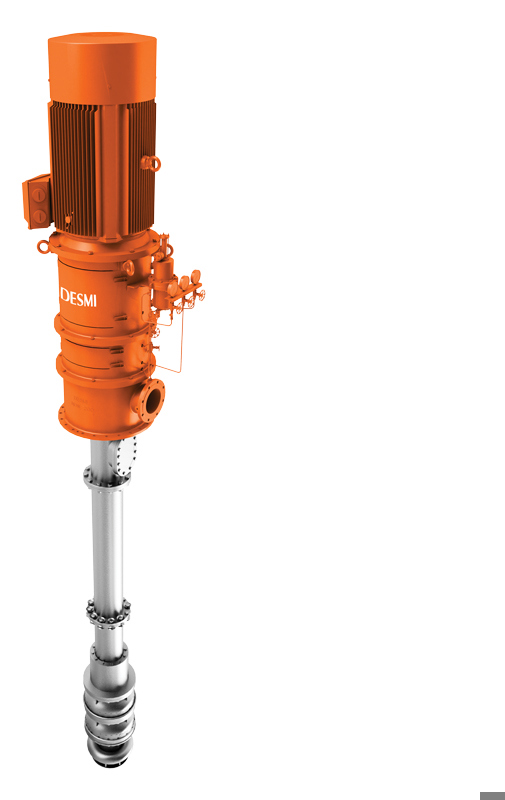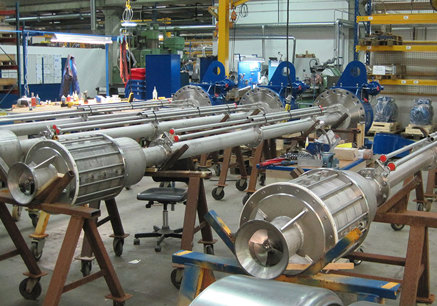 We have carefully reviewed all materials and parts to ensure that
our pump can resist the most aggressive and difficult chemicals and
gases. The world is constantly changing and so is the list of possible
cargoes. We are ready to access, if it is possible to pump a certain
cargo or if special materials are required. Not only today, but also if
it is questioned whether one of the installed pumps are capable to
handle a certain cargo in the future.
BOOSTER CAPABILITIES
DESMI also manufactures booster pumps to be
placed on the deck and to support the DESWELL
pump obtaining a higher total pressure of the
cargo, if required by the gas terminal.

The booster pumps are single-stage centrifugal
pumps available in various sizes according to
requirements.

Technical Specifications:
Capacity: 850 m³/h / 3742 gpm
Pressure: up to 150 mLC / 0 - 459 ftLC
Temperature: down to -165°C / -265°F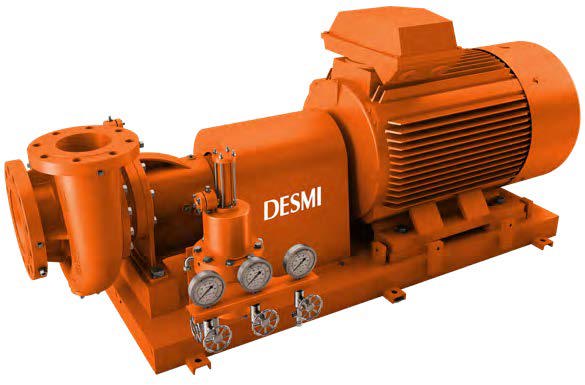 Materials and vessel types
Materials:



Stainless steel AISI or similar for cargo temperatures down to -165oC.
Stainless steel AISI 304 or 316L for special requirements
The DESWELL pumps are available in various sizes and can be
customized to meet the requirements for your ship
Technical specifications:
Capacities: up to 850 m³/h / 3742 US gpm
Pressure: up to 160 mLC / 0-459 ftLC
Temperatures: down to -165oC / -265oF
Vessels types:
Fully refrigerated

Semi refrigerated

Ethylene capable

Chemical tankers