Testbed - DESMI HQ
CompactClean BWMS physical training facility with a digital twin.
The physical training facility is located at DESMI world headquarters in Nørresundby, Denmark. We are happy to invite customers to our physical training facility as well, when the global Covid-19 situation clears and again allows safe international travel.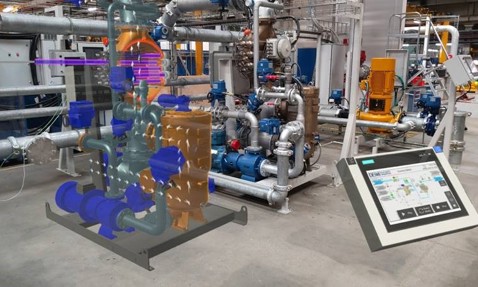 DESMI has long used the facility for not only customers, but also to train its own service engineers and new employees with a physical installation of the entire ballast water management system. Additionally, the facility enables DESMI to further develop and test new features to the system. The BWMS Physical training facility provides a perfect environment for training and enables great self-training in combination with the 
CompactClean Service & Maintenance APP, which is a interactive maintenance manual. In other words, it is a disruptive interactive manual for a smartphone, to train and support the user in a new and effective way. It also has a 3D visualization element, where the user can drop into specific maintenance sections for every single component by pressing the dot on the component.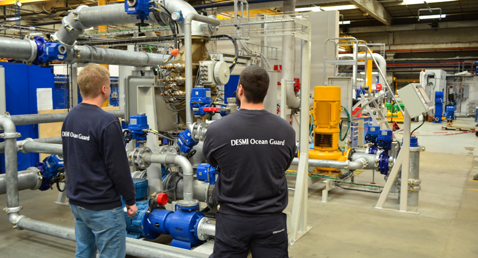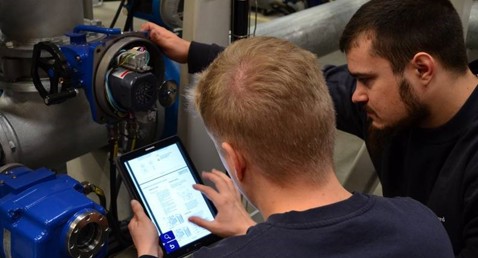 There is one extra digital feature at the physical facility that is a must for visitors: the HoloLens 2 AR headsets. You put on these goggles and enter into an augmented virtual environment. Like the mobile AR app, you can walk around a virtual version of the CompactClean system
and interact with it, but the headset environment is a deeper step into the digital world. You can physically with your hands operate the BWMS, open different components and look inside while walking around the product with these goggles on.