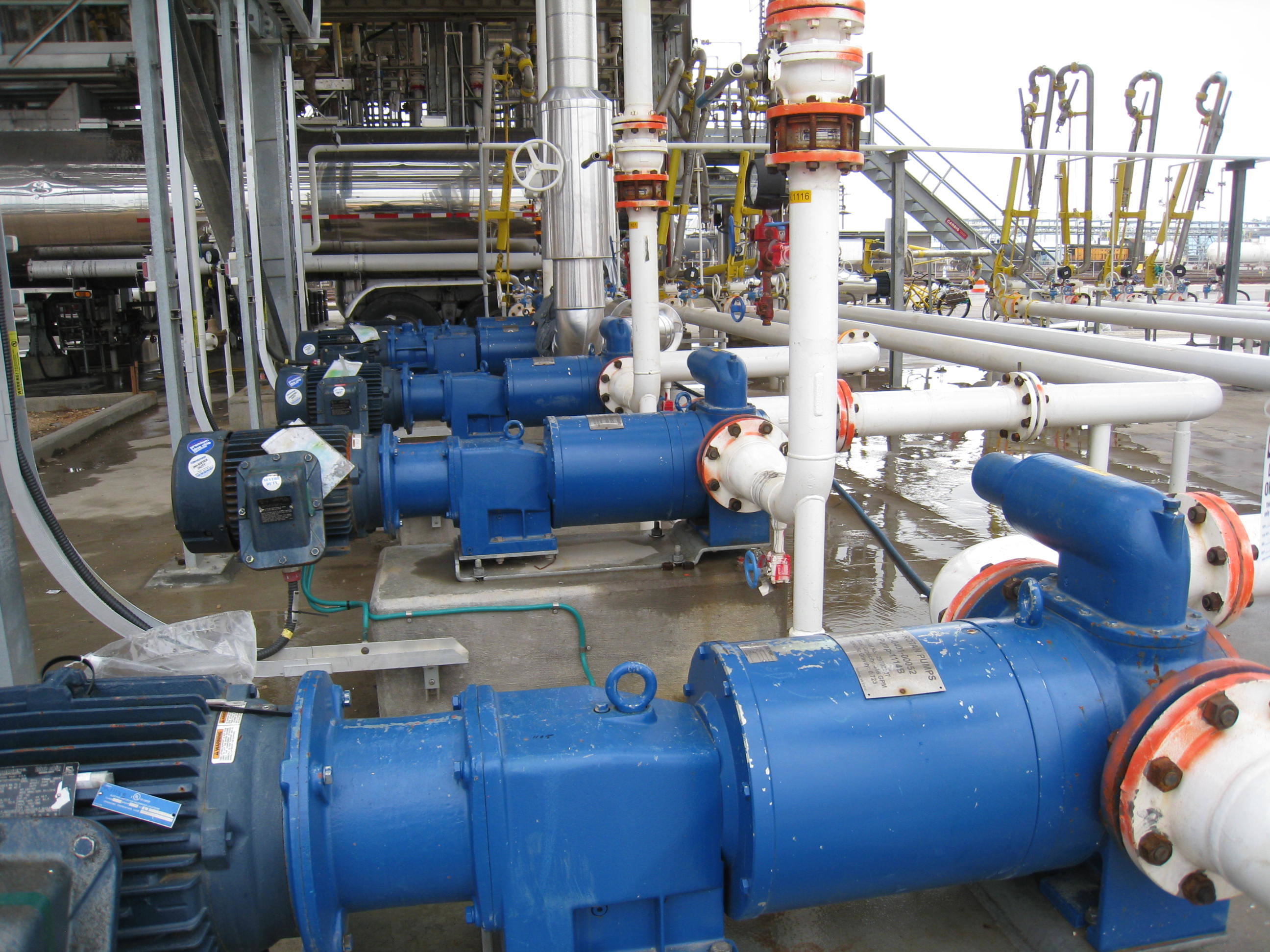 Internal Gear Pumps - ROTAN®
The internal gear pump principle was developed in 1915 by a Danish American. In 1921, he licensed a Danish company to manufacture the pumps, which have been continuously marketed worldwide under the ROTAN® name.
Geared to individual solutions
The ROTAN® internal gear pump provides favourable flow conditions, as the direction of the liquid flow is only changed slightly through the pump.
THE MODULAR CONCEPT

The unique, modular concept of ROTAN® pumps is generally recognized as the most advanced internal gear pump design available today.
This means that superior self-priming capability and gentle liquid handling are achieved, and also that highly viscous liquids can be pumped.
THE BACK PULL OUT PRINCIPLE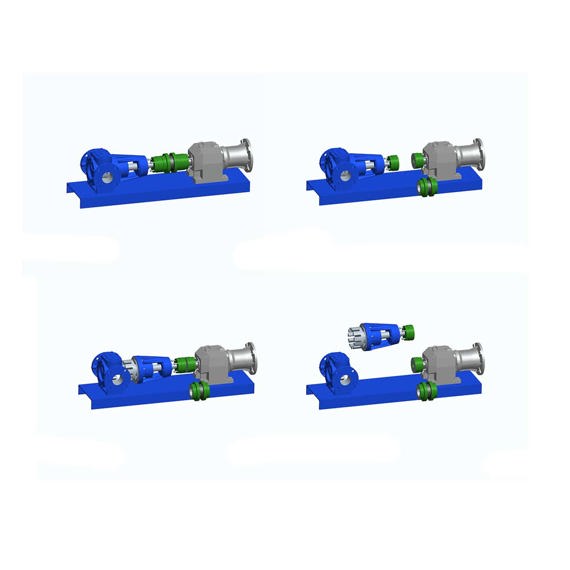 Frequently Asked Questions
What is an internal gear pump / How does an internal gear pump work?
Internal gear pumps are a two-moving part, self-priming and non-pulsing positive displacement pump design. They are known for their versatility and ability to operate efficiently and reliably in thin liquids like solvents, fuel oils, and viscous fluids such as adhesives, chocolate, and asphalt. The design uses an outer rotor gear and idler gear separated by a crescent to divide the liquid and seal between suction and discharge ports.
What is the difference between the different series of internal gear pumps?
There are many series of ROTAN® internal gear pumps, each made for its specific purpose. On the list of ROTAN® pumps, we have:
• GP – General Purpose Pumps: For clean, non-abrasive to mildly abrasive liquids. The simple and compact construction makes it a low-cost pump, often used in modified versions by OEM customers.
• HD – Heavy Duty Pumps: For a wide range of viscous, non-corrosive liquids. HD pumps are designed specifically for demanding applications and those involving high viscosity liquids.
• PD – Petrochemical Duty Pumps: All pressure-containing components are in carbon steel for refinery and petrochemical applications.
• CD – Chemical Duty Pumps: For handling corrosive liquids, primarily found in the chemical processing, food, and pharmaceutical industries.
• ED – Environmental Duty Pumps: For ultimate protection against leakage. As only minimal maintenance is necessary, ED pumps will be a more economical solution than traditionally sealed pumps, especially where the application requires double mechanical shaft seals.
Do DESMI's internal gear pumps have any certifications?
The ROTAN® pumps are certified by Physikalisch-Technische Bundesanstalt PTB, Postfach 33 45, 38023 Braunschweig, registration number 03 ATEX D052. See all of DESMI's approvals and certificates here.
Why is the internal gear pump best for viscous fluid?
The internal gear pump's uncomplicated two moving part construction and ability to transfer liquids pulse-free makes it ideal for viscous fluids. While offering moderate flows and pressures compared to centrifugal pumps, they provide better pressure capabilities than vane or lobe pumps. Where rotodynamic pumps lose efficiency due to friction as viscosity increases, internal gear pumps volumetric efficiency increases as viscosity increases as viscous liquids fill the clearances of the pump.
What is the difference between an internal and an external gear pump?
Internal and external gear pumps are positive displacement pumps using the meshing of gears to transfer liquid from suction to discharge; there are notable differences. An external gear pump uses two identical interlocking gears supported by one drive shaft and one idler shaft. Liquid enters the suction port, travels around the periphery of the casing, where the meshing of the gears forces the liquid out the discharge. The internal gear pump, also known as gear within a gear design, is a two-moving part pump with rotor gear connected directly to the driveshaft and smaller idler gear located internal to the rotor. The idler is mounted off-center, allowing the rotor and idler gears to mesh. A crescent separates gears, which acts as a seal between suction and discharge. Liquid flows into the suction and is trapped in voids left by the gears coming out of contact. Trapped fluid moves from suction to discharge, where the gears come back into mesh and force the liquid out of the discharge.
How is DESMI working to provide the best internal gear pumps on the market?
DESMI's policy is to offer customized solutions developed in co-operation with worldwide leading companies and follow up by first-class aftersales. DESMI ROTAN® conventional pump designs offer customer-specific construction materials and custom solutions for customers' most demanding and unique applications where standard sealing technology is unacceptable.
ROTAN® ED (Environmental Duty) pumps provide a patented seal less technology for applications requiring the most environmentally friendly pump design. Eliminating the mechanical seal with a seal less technology eliminates the potential for premature leakage of costly or hazardous liquids. Like our conventional pump design, the ED series is supplied in the same construction materials, adds next-level technology to ensure the most environmentally friendly pumps with first-in-class reliability.
Common features:

• Pumping in either direction
• uncomplicated modular design
• True back-pull-out design
• Sturdy, reliable construction with only two rotating parts
• Comprehensive choice of configurations available as standard
• Genuine back pull-out design
• End clearance axial adjustment