ROTAN® HD Internal Gear Pump
The HD gear pump are specifically designed for difficult applications
Heavy Duty - Internal gear pumps in cast iron, for a wide range of viscous, non-corrosive liquids.
HD pumps are specifically designed for difficult applications and those involving high viscosity liquids. They are known by their sturdy and simple construction and available with 90° angular configuration. 
Pumping of:
Oil
Asphalt
Chocolate
Paint/Lacquer
Molasses
Soap
Additives
Polyol
Viscose
Sulphate soap
Maltose
Grease
Pitch
Base oil
Bitumen
Polyester
Key features and benefits
Flexible sealing options
"True" back pull-out design
Opposing inlet and outlet connections with oversized ports
Shaft supported by two ball bearings in single sealed configuration
Self-priming with large suction capabilities
Low NPSH requirements
Self-draining, integral safety relief valve
No speed reduction required in six smaller sizes
Complete heating/cooling jacketing available
90 degrees Port Orientation
Capacity Range:
Up to 250 m3/h / 1100 gpm
Speed:
Up to 1750 rpm
Differential Pressure:
Up to 16 bar / 232 psi
Suction Lift:
Up to 0,5 bar / 7.25 psi vacuum while priming
Up to 0,8 bar / 11.6 psi vacuum while pumping
Viscosity Range:
Up to 250,000 cSt
Temperature:
Up to 250°C / 482° F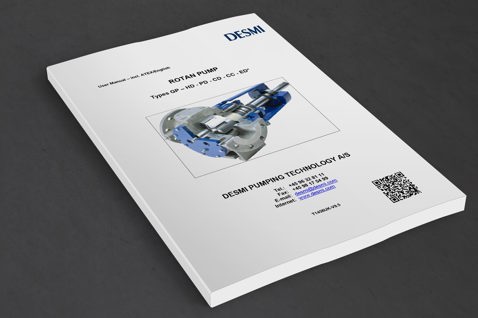 ROTAN Internal Gear Pump - GP, HD, PD, CD, ED, CC (T1456)
English
English

American

Turkish

Swedish

Russia

Portugese

Polish

Dutch

Latvia

Italian

Greek

French

Finnish

Spanish

Bulgarian

Czech

German

Danish
In the effort to continue supporting our global customer needs ROTAN® pumps are now offered in 90 degrees port orientation up to 750 GPM as a standard option.