OptiSave for SINOKOR & WAH KWONG vessels
Back in 2015, when Cargill was looking for an energy saving solution for a new-building project to be made, DESMI OptiSave was introduced. Starting from 2020 a series of six vessels managed by WAH KWONG had the OptiSave system installed on their main sea water pumps, main FW/LT pumps and engine room pumps. The first installations were the start of a great co-operation.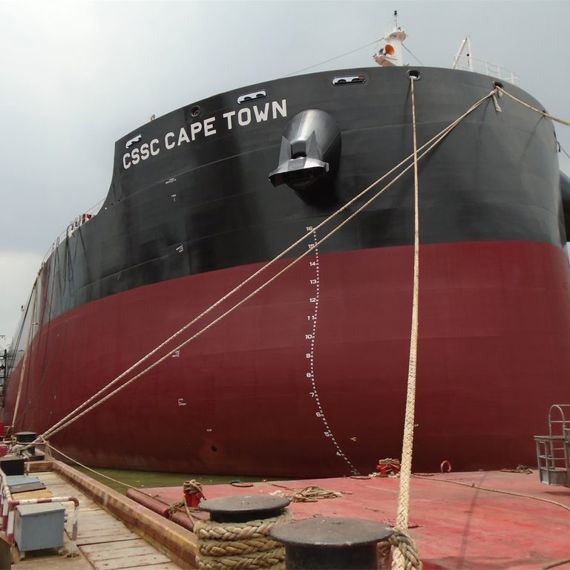 As a retrofit installation the OptiSave turnkey solution has been installed on board the SINOKOR bulk carriers 
m/s PACIFIC EAST

m/s PACIFIC SOUTH

m/s PACIFIC WEST

m/s PACIFIC NORTH
All vessels with a capacity of 180 KDWT.
The calculated yearly reductions in GHG emission based on vessel typical operation profiles are:
| | | | |
| --- | --- | --- | --- |
| m/s PACIFIC EAST | CO2: 1265 Tons | Sox: 24 Tons | NOx: 41 Tons |
| m/s PACIFIC SOUTH | CO2: 986 Tons | Sox: 19 Tons | NOx: 32 Tons |
| m/s PACIFIC WEST | CO2: 986 Tons | Sox: 19 Tons | NOx: 32 Tons |
| m/s PACIFIC NORTH | CO2: 721 Tons | Sox: 14 Tons | NOx: 21 Tons |
All OptiSave systems delivered to Cargill's chartered vessels are equipped with remote access capabilities which gives a quick and easy overview of the savings. The four SINOKOR vessels are also installed with DESMI stainless steel pumps as a scrubber retrofit project for safe and efficient sulphur removal. 
About the co-operation Mr. Bankov says: "DESMI has proven to be a reliable partner. They are fast responding, very flexible, and deliver excellent quality products, and service". 
Over the years, the development of the OptiSave system has been noticable and Mr. Bankov concludes: "The OptiSave System reflects the increasing demand for quality energy saving solutions inside the shipping industry".