Great Satisfaction with Installation of New Pump
Lumby pumping station is situated in Funen, close to Odense Fiord, and is owned by a pump guild named Landsvindingslauget Lumby Strand. The pumping station was built in the 1940'ies and is connected to 500 hectares of land. 18 months ago one of the pumps was to be replaced after 70 years, and the choice fell on a dewatering pump from DESMI.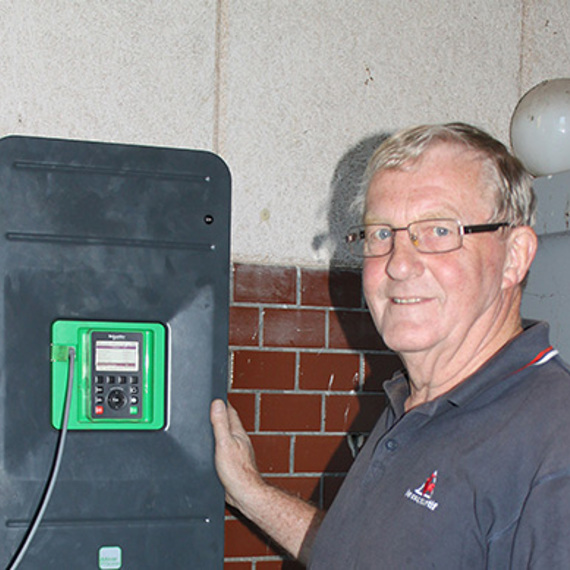 Fritz Hansen, chairman of the guild, says, "We are very pleased with our choice of DESMI and the rebuilding / installation of a new pump. DESMI handled the task very professionally, and we have got a pump that performs well. At the same time we have got a frequency converter and remote control, so that I can now monitor and control the pump from home".
500 hectares of land are connected to the pumping station. On this area several canals have been cut and convey rain water down to the pumping station and out into Odense Fiord. In connection with the rebuilding and installation also an overflow alarm was installed.
The rebuilding and installation of the pumping station required more than "plug and play" from DESMI's service engineers who also handled:
Mounting of suction plates for inlet

Draining of inlet sump in connection with installation

Mounting of stone trap to prevent stones from entering the propeller of the pump

Casting of base for the pump

Mounting of pressure transmitter pipe in the pump sump

Providing pump cable mount

Wiring to electrical cabinet

Mounting and connecting frequency converter

Mounting and connecting overflow alarm

Instruction in use and running of pump and frequency converter