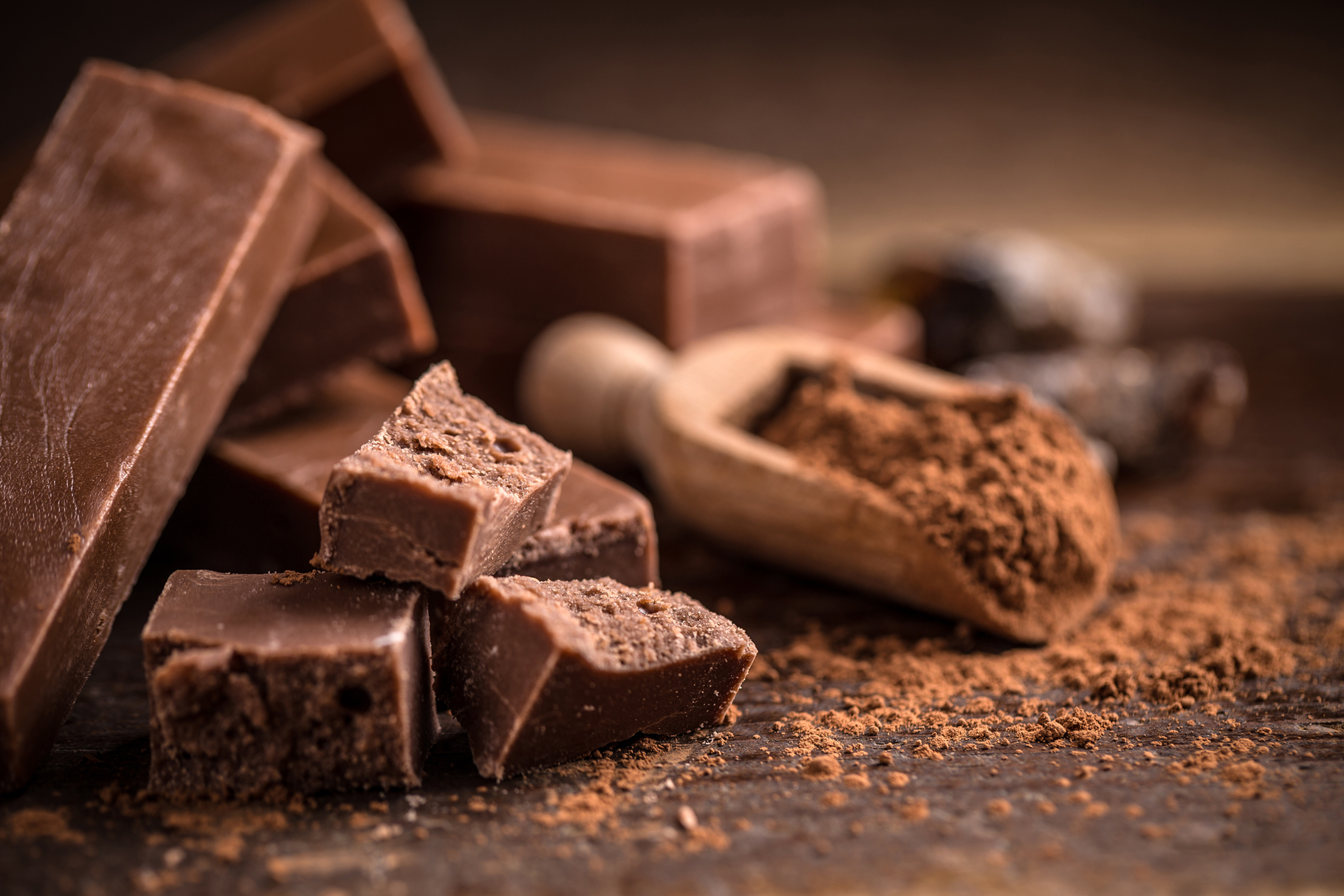 March 2020
The chocolate river keeps on flowing
DESMI ROTAN® Chocolate pumps humbly deliver reliability for confectioners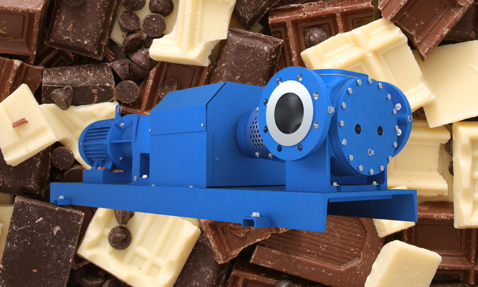 Keeping heat at bay
One of the key issues continuously facing confectioners is heat. Pumping chocolate is a delicate process and it's easy for production to get clogged up, literally. Pumps that operate too fast or under too much pressure result in turning the heat up on a product that is very sensitive to temperature.  
DESMI's Business Development Manager, Charles Womack explains the difficulty in working with chocolate.
"Anyone who has ever tried to make chocolate on the stovetop knows that overheating chocolate results in caramelization, or a coarse, flaky end product, not at all conducive to keeping pumps turning smoothly. In a chocolate factory, heat is quite literally the enemy."
The different varieties of chocolate, dark, milk, white, and other compounds, require different processing, and due to varying sugar contents. The greater the sugar content, the greater its sensitivity to heat and the chances of pumps seizing up. 
Dark chocolate is the easiest to move, allowing for the use of smaller pumps that can operate at high rotating speeds. The trickiest is white chocolate, which is entirely sugar and cocoa butter and therefore extremely sensitive to heat. White chocolate pumps at a much lower speed than other varieties, taking care to avoid over caramelization of the sugar. 
DESMI has developed a variety of the ROTAN® pump, with special configurations for chocolate, called the CHD pump. These pumps are designed for pumping anything from standard chocolate to cocoa liquor to caramel. Equipped with a heating jacket on the front and rear end, components like rotors, idlers and idler bushings are designed with special clearances, enabling them to handle pressures of up to 12 bar, or a PSI equal to 175.
What's the key to its ability to optimally move any variety of chocolate without seizing up?
Delivering one tried-and-true pump, in multiple sizes. While the modular ROTAN® pumps are nearly identical as they move from small to large, each size variation rotates at a different speed. So, for example, a manufacturer can use a small, high-RPM pump for its dark chocolate production, and a much larger version of the same pump, rotating at a slower speed to accommodate its white chocolate production line.
Better that it's bigger than not big enough
"Chocolate confectioners are often, understandably, protective about their specific recipes, so we often need to make recommendations about what will serve customers best, without knowing every detail of the compounds that the ROTAN® will be moving," Charles Womack says.
This can make it challenging at times. However, because DESMI offers the ROTAN® pump in several sizes, it's often possible to find a solution that can optimally suit the customer needs with few compromises.
"When meeting requirements, we believe it's best to err on the side of delivering a bigger pump than necessary, rather than a smaller one," says Womack, noting: "It's always better to have to slow a pump down than to have to speed it up to meet a customer's need."
Additionally, the modular nature of the design allows for the efficient replacement of worn components in multiple pumps, no matter what the size, as the pumps share many commonly replaced parts such as, bushings, shaft, O-rings, and ball-bearings etc.
They've known us all along
"Recently I toured a well-known confectionary factory to consult for pump replacements and end up walking by a series of our ROTAN® pumps in a different part of production," says Womack.
"It's always great to talk with these engineers and be able to point to our pumps in a machine that has been moving chocolate problem-free for ten years."
Because DESMI often sells CHD pumps through OEMs who ship machines all over the world, this is a common occurrence. Many confectioners don't even realize the pumps that have been working faithfully for them over the years are DESMI ROTAN®s. And because of this, when DESMI consultants have the opportunity to refer to these pumps during a consultation, they often find that the product has literally sold itself!
Leak-free design
Because chocolate is expensive, a leaky pump is quite literally leaking money. Charles explains:
"If a pump leaks product, then you're basically just shoveling up profit from the floor. In the past, many pumps actually incorporated controlled leakage into their design as a means of keeping heat down between the shaft and the packing. However, the ROTAN CHD is designed to be a leak-free pump. When it leaks, if ever, it means that it's time for maintenance."
And maintenance is easy and quick, thanks to its true back-pull-out design, which allows inspection and repair of the rotating cartridge without disturbing any piping or coupling alignments.
More pressure, more problems
Many confectioners operate factories that have existed for many decades. In many cases, the production setups could almost be considered antiques, with complimenting infrastructure that may be well in need of an update.
"Oftentimes, customers are looking for us to act as a consultant of the applications, not just sell them pumps. We often advise on how they can set it up to give our pump the best reliability and performance," Womack says.
The ROTAN® pump improves production outcomes in most installations, although optimum performance will result from surrounding pipe infrastructure that takes unwanted forces, such as pressure, out of the pump. More pressure, after all, generates more friction. And friction generates heat. And heat is, again, the enemy of chocolate production.
Recession-proof
The world loves chocolate, that's for sure. Chocolate manufactures are running factories 24/7 to meet demand, even during times of economic downturn. This means it is absolutely crucial for confectionaries to avoid downtime.
That's what makes the reliability of the DESMI pumps so important to some of the world's largest manufacturers. With the hard-working ROTAN® CHD in place all across the globe, no one need worry that the chocolate river will stop flowing anytime soon!