DESMI Scrubber Pumps
Market Leader at both Sea and Land.
One component, in particular, needs to be carefully selected to ensure safe and efficient sulphur removal.
The Pump!
DESMI has manufactured pumps and pumping solutions for more than a century and in recent years our expertise in pumps for scrubber solutions has increased significantly, which makes us a unique partner for delivery of pumps for scrubber systems for all types of vessels and landbased applications.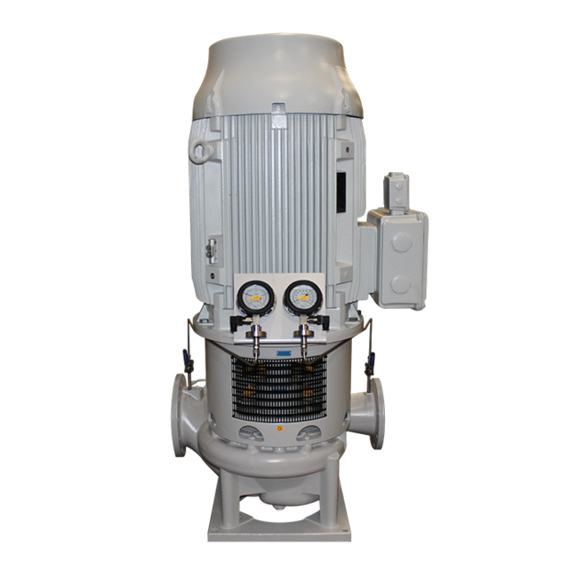 SCRUBBER PUMPS FOR VESSELS
One component, in particular, needs to be carefully selected to ensure safe and efficient sulphur removal. The Pump!
The time is now
IMO has set a global limit for sulphur in fuel oil used on board ships of 0.50% m/m (mass by mass) from 1 January 2020. This will significantly reduce the amount of sulphur oxide emanating from ships and should have major health and environmental benefits for the world, particularly for populations living close to ports and coasts.
First-mover advantage
DESMI's scrubber-class products are finding favour in the industry among leading global turnkey EGCS suppliers. Such companies are the suppliers of choice for scrubber systems that incorporate all the elements of a successful solution. In the system the scrubber pumps play a very important role.
The scrubber pump's key task – to move liquid from one place to another – is the same as for other pumps on board a vessel. But removing sulphur from exhaust gas involves high temperatures and varying PH levels. Faced with such properties, an ordinary seawater or freshwater pump wouldn't make it to the first scheduled servicing date. Instead, its surfaces are likely to be eaten away in a matter of weeks.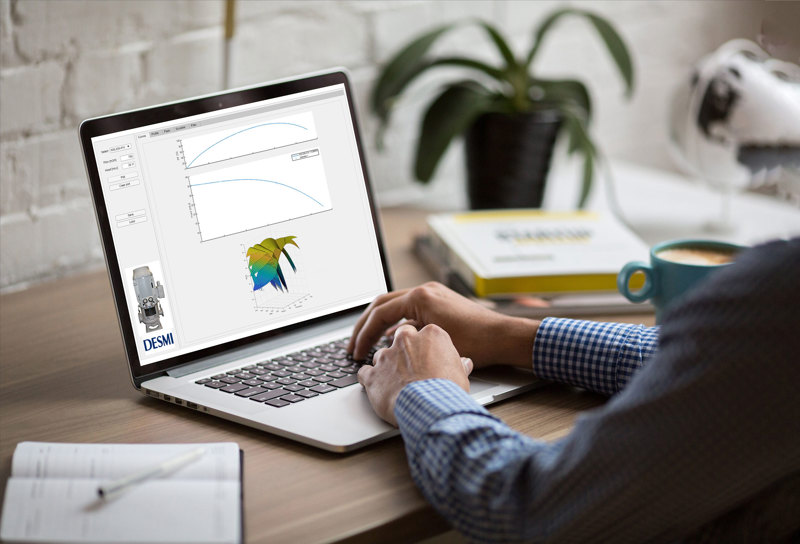 A marine scrubber pump will typically run for the next +20 years. Why not use five minutes to find the most efficient?
We have developed an app which makes it easy to find the optimal pump for your scrubber project in a few simple steps:
Run the app from your web-browser

Download the results as an excel file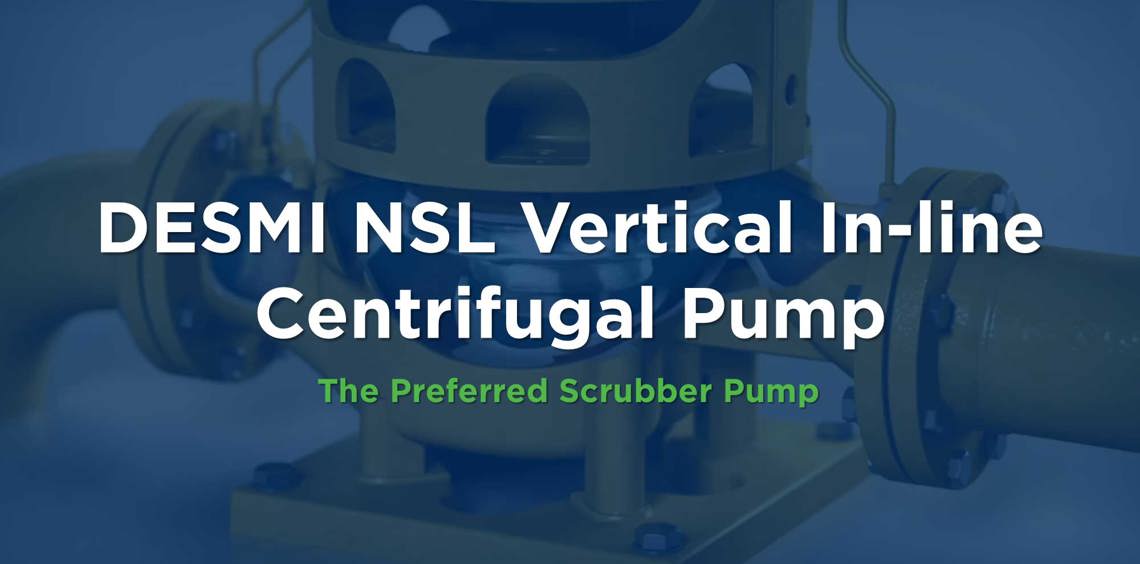 THE CHALLENGE
What will the new limit mean for ships?

Under the new sulphur limit, ships will have to use fuel oil on board with a sulphur content of no more than 0.50% m/m, against the current limit of 3.50%, which has been in effect since 1 January 2012.
How can ships meet lower sulphur emission standards?
Ships can meet the SOx emission requirements by using approved equivalent methods, such as exhaust gas cleaning systems or "scrubbers", which "clean" the emissions before they are released into the atmosphere.
Removing sulphur from exhaust gas is a chemical process that demands a lot more than just installing the usual type of pump and forgetting all about it. It takes knowhow, experience and the right component quality to design scrubber pumps that will go the distance. DESMI has the answer and the product.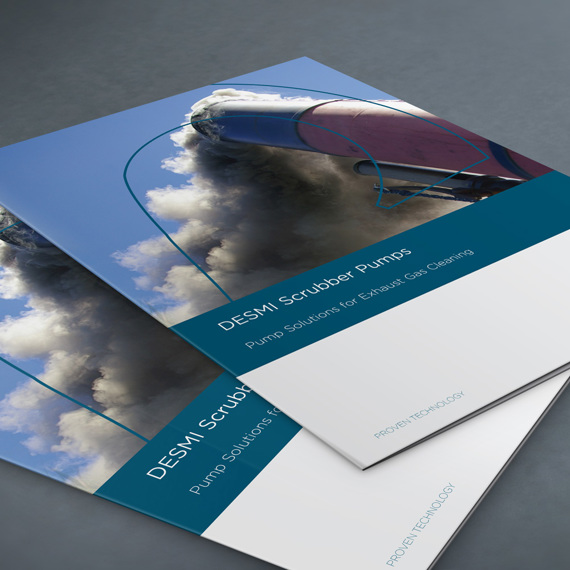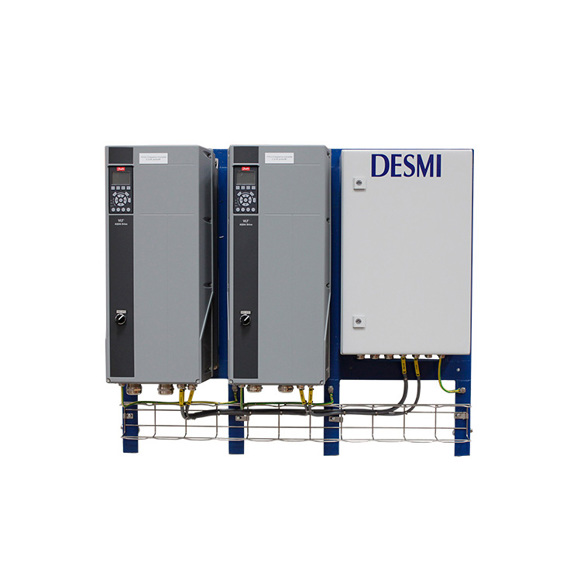 SCRUBBER PUMPS AT LAND
DESMI Scrubber Pumps More Than a Match for Power Plant Residues
Powering forward
The world is gradually moving away from traditional energy production such as coal and gas and, as a result of the drive towards sustainability in recent years, waste-to-energy and biomass power plants have become a popular production method. Like their fossil-fuel colleagues, however, these plants must remove or 'scrub' potentially hazardous pollutants from the flue stage of the process.
The system requirements for flue gas cleaning depend on a long list of factors. Gas cleaning of complex flue gases can be realized in many ways, either in a few or several steps. Each plant is more or less unique, and must be evaluated separately to achieve an optimal solution.
Coming ashore
DESMI's expertise in supplying corrosion-resistant pumps to the shipping industry has received extra focus in recent times. Particularly following the introduction of more stringent regulations governing sulphur emissions. Now, the company is increasingly the subject of attention in the utilities sector, too, for the supply of efficient, reliable and durable pumps in the various stages of the wet scrubbing process.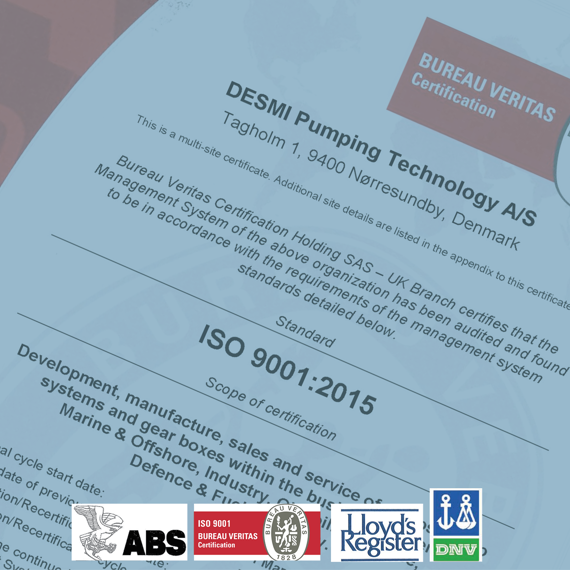 DESMI MEETS REQUIREMENTS FROM IMO IN TELATION TO SOx
DESMI scrubber pump solutions have been installed on board ships for many years and all pump installations are known for their high reliability and low maintenance costs including the high efficiency, which in most cases goes up to 85% and thus ensures you the highest efficiency in class.
With offices, production facilities and foundry located all over the world you get a flexible and trustworthy supplier of pump solutions who controls own supply chain and can deliver as many pumps as you want at the expected time of delivery.
Our experienced staff, our wellknown brand, and first-class service are recognised all over the world, which makes DESMI your natural choice when you are in the market for scrubber pumps that meet the requirements in relation to SOx.