Giant Octopus Oil Skimmer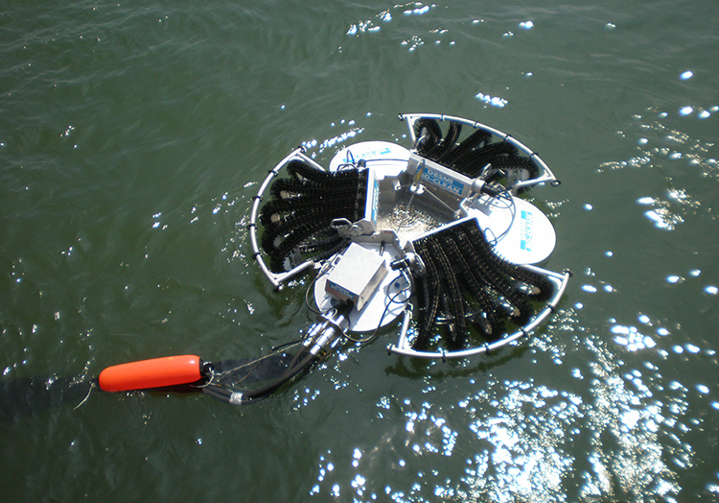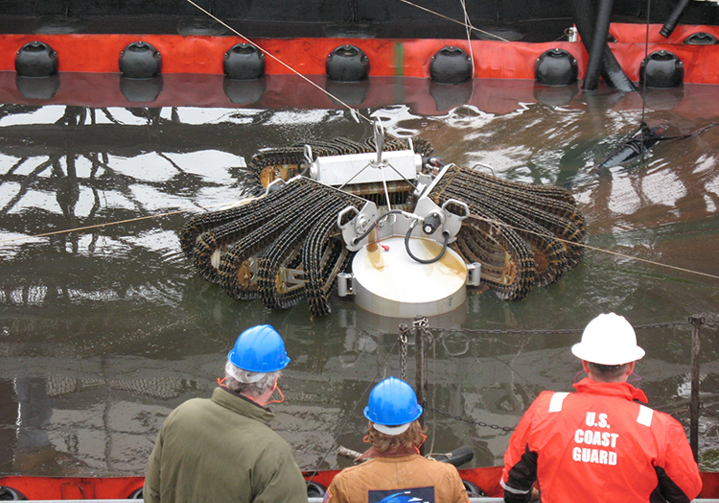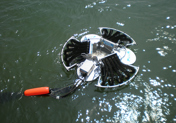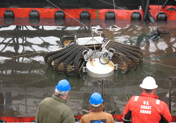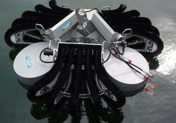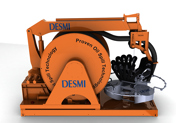 The GIANT OCTOPUS offers high capacity skimming
The GIANT OCTOPUS skimmer from DESMI is the latest skimmer in our range and features a revolutionary new collection method plus 360 degree access to the collection surfaces.
This skimmer is a combination and development from our popular TARANTULA and HELIX skimmers and has benefited from a continuing development program over nearly 25 years. The resulting skimmer is our most powerful to date. It features a unique collection system of 15 belt/brushes in 3 modules of 5. These allow the skimmer a 360 degree oil recovery range and the maximum possible collection surface area.
The skimmer features 2 powerful DOP-250 DUAL pumps, located in the horizontal position, which allow a maximum pumping capacity of 250m3 per hour and can develop discharge pressures up to 10 bar while maintaining nearly maximum flow.
The GIANT OCTOPUS offers high capacity skimming for offshore applications and features well proven components for peace of mind usage and is more than ready for the toughest applications.
Our most powerful skimmer yet
Unique method of oil recovery
360 degree oil encounter area
Capable of recovering a wide range of oils
Two independently controlled DOP-250 DUAL pumps
Cutting knives fitted to pumps for trash handling
High discharge pressure