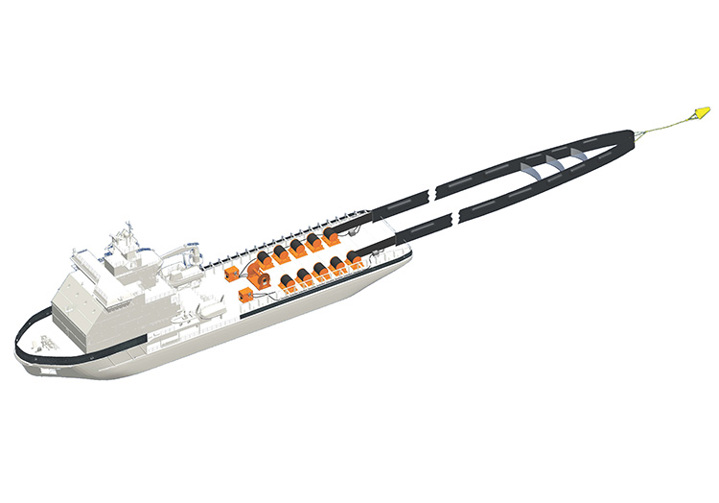 Ultimate advanced sweep system
Can operate faster speeds than traditional boom systems.
The DESMI Speed Sweep 3200 Plus, is the ultimate advancing sweep system that can operate without entrainment.
It has a class leading encounter rate and can operate in hostile waters. It has been developed to be a practical solution to recovering oil from well blowouts or upsets.
The system, which comprises the Speed Sweep 3200 and additional modified RO-BOOM, has a swath or opening of 750m (2500ft) and is maneuvered by two ships of opportunity.
However, operators do have the opportunity to reduce the size of the sweep adding to the systems flexibility. Despite its size, the Speed Sweep Plus is easy to deploy, which not only reduces time, it minimizes the deck space.