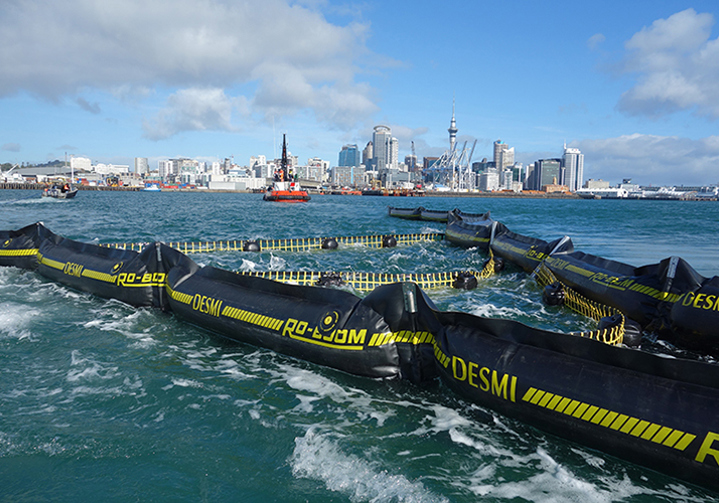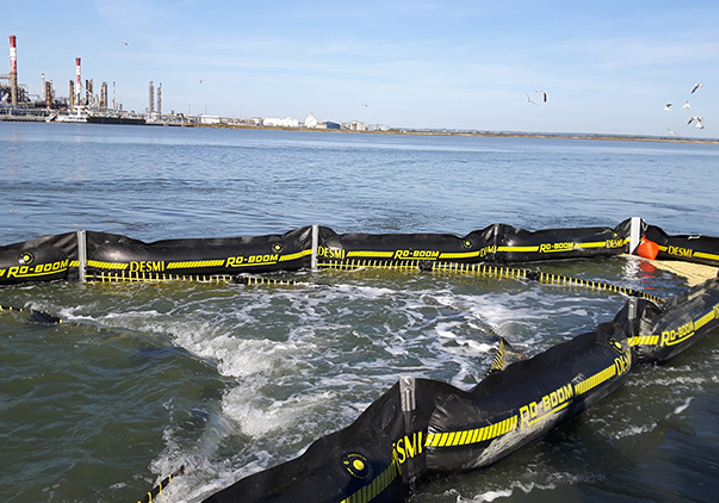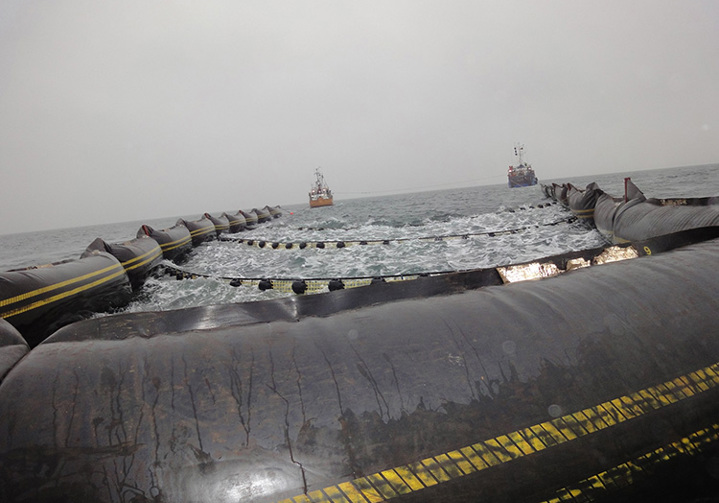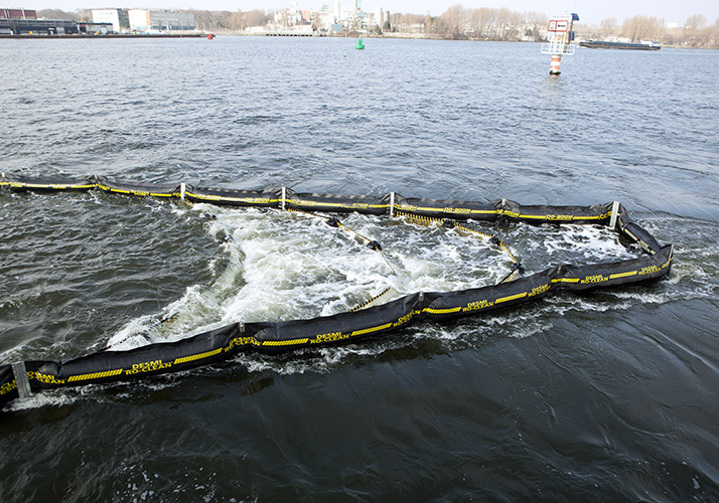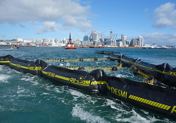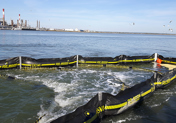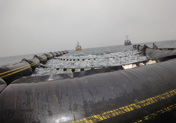 Heavy duty rubber boom recovery system
The DESMI Speed-Sweep System, fully tested at OHMSETT is a heavy duty rubber boom recovery system designed to allow for the collection of oil at greater speeds than has previously been possible. Once the pollutant has been collected at the cusp, a skimmer can be located at the apex and recovery can begin. This can continue while the sweep system is moving forward.
The unique, high efficiency DESMI Speed-Sweep System is designed to either connect to a Ro-Boom system or operate as an independent collection unit. It can be towed either between 2 vessels or 1 vessel with a jib arm or paravane.
The Speed-Sweep can collect oil up to speeds of 3 knots which results in easier and quicker operations all round.
The DESMI Speed-Sweep System is manufactured in the tough Ro-Boom 1500 offshore containment boom, with individual 3 metre buoyancy chambers, tapered down at either end to match RO-BOOM 1300, which is the ideal guide boom for the sweeping system. There are also 3 off 900mm nets, with foam filled circular floats, which are used to interrupt the speed of the oil, allowing it to be collected at the cusp.
The excess water simply escapes through the rear netting. This system allows the surface water and oil to be slowed by as much as 70%, which allows the oil to concentrate in the apex ready for collection. No head wave phenomena or planing will occur.
Unique and High Efficiency
Tough and Strong System
Integral, High Capacity Air Blower
Operates with 2 Vessels; 1 Vessel and a Jib Arm and/or 1 Vessel and a Ro-Kite