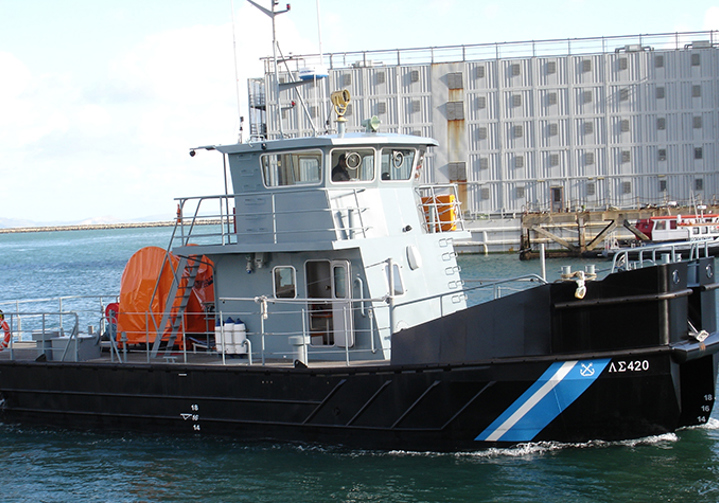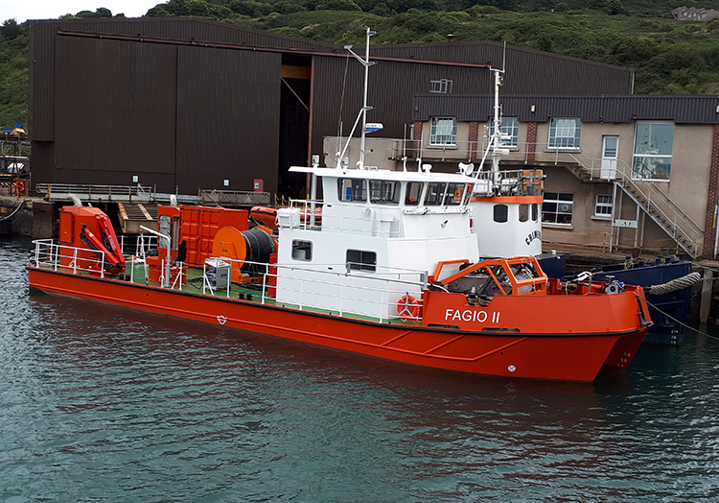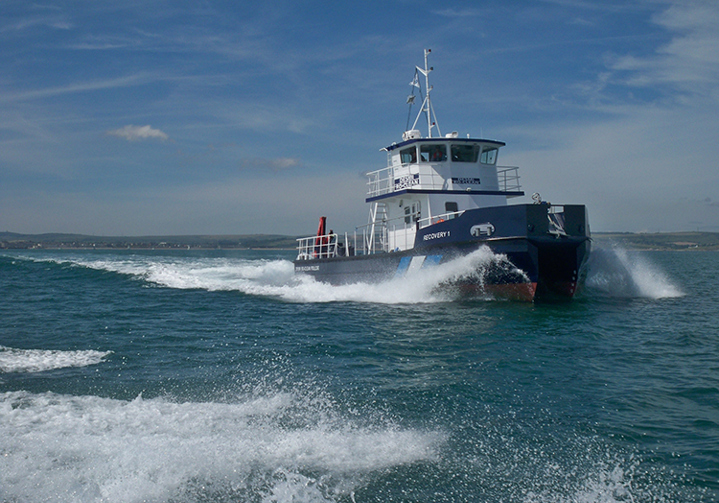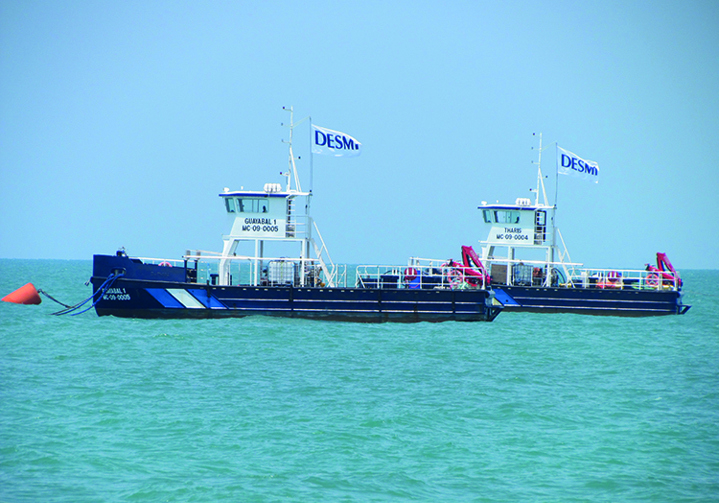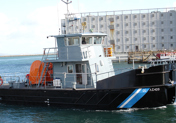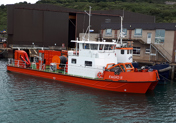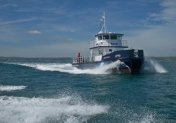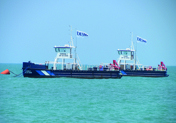 The POLLCAT (pollution catamaran) anti-pollution workboats have been supplied to oil companies and terminals around the world.
The vessel is based on a robust steel catamaran hull, into which an Oil Mop system is built. This enables the POLLCAT to recover oil by simply driving through the slick.
Recovered oil storage, hydraulic power, a clear deck with hydraulic crane make a most versatile tool for many port and terminal operations.
The Oil Mop system can be complemented with skimmers operated from the deck such as the TERMINATOR. Each POLLCAT is custom made according to operator requirements.
Two POLLCATS were used extensively during a three week, 24 hour operation in the "Sea Empress" spill in the United Kingdom with great success!
The Oil Mop system is contained almost completely under deck, allowing the craft to be used for other functions
on a daily basis.
15.5 & 19 m version
Versatile workboats with highly capable oil spill recovery system
Clear aft deck
Optional raised wheelhouse
Twin engines
Hydraulic knuckle crane
Recovered oil storage tanks
Custom designs
Stable work platform