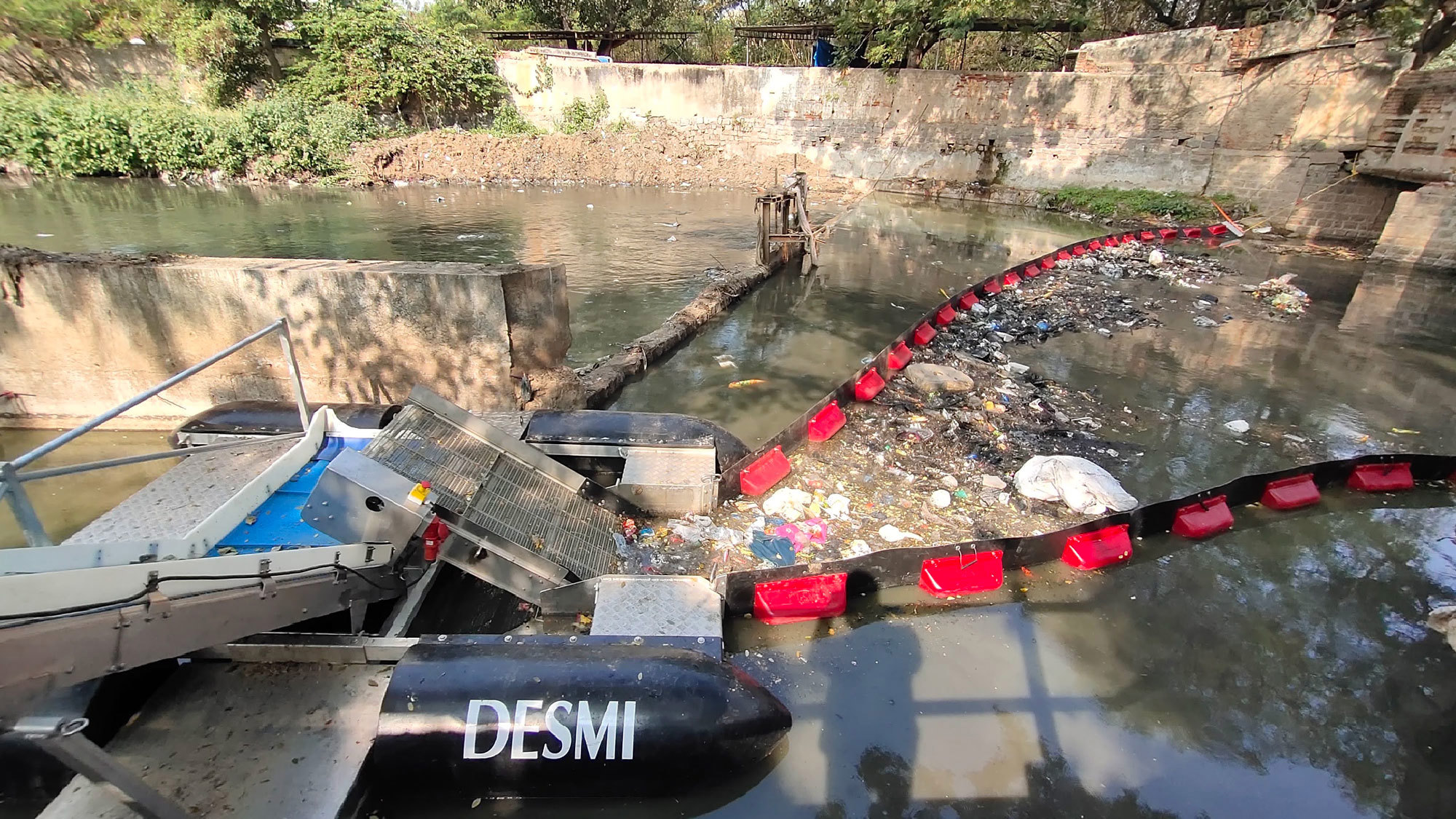 January 2021
The Hyderabad Project
The project in Hyderabad is to express the willingness of all parties DESMI – WRI India – HMDA, Govt. of India, to engage in conducting a clean-up project upstream to the Hussain Sagar lake (the World's largest heart shaped lake) in Hyderabad, India.
In less than a month, nine tonnes of waste have been stopped from entering into the lake. 
Hussain Sagar Lake was officially declared as the "Heart of the World" by United Nations World Tourism Organization in 2012 and several campaigns have run to save the heart of the world and we continue with our effort.
This project is a great example of how to strategically combat marine (plastic) pollution to create high positive impact on the society & sustainability of the environment by directly tapping onto various United Nations Sustainable Development Goals.
We are satisfied with the high performance of our clean-up systems by ensuring the best services at all times and our intention is to scale-up & replicate such impactful, high performance projects globally.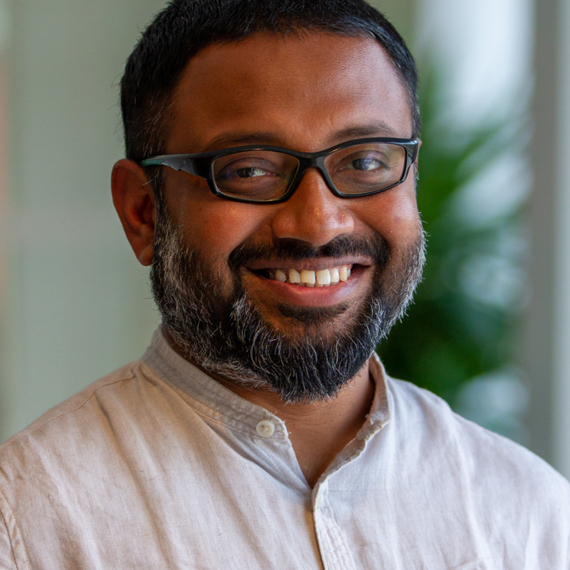 And he continues: "As part of this HMDA-led Hussain Sagar Lake clean-up initiative, we had the opportunity to collaborate with DESMI to implement an automated floating solid waste clean-up system in one of the inlet drains of Hussain Sagar Lake.
More than 1 ton of floating solid wastes (plastic, rubber and other wastes) was intercepted and cleared from the drain within just 3 days along with an ongoing daily clean-up of approximately 200 to 500 kgs (wet weight) floating solid wastes.
This effort showcased the ways to prevent the flow of floating solid wastes in urban water bodies and associated ecosystem by involving innovative, cutting-edge and proven technological solutions.
Further, this initiative has also successfully showcased the potential of involving Danish Technology to solve some of the critical sustainability challenges in India. We hope to see a replication of such similar systems across various cities, as floating solid wastes (primarily plastic wastes) is a common concern for all rapidly growing Indian cities."
If you are a municipality or any governmental organization, contact us to share your marine trash challenge and explore the possibilities with us to turn that into an opportunity to yield remarkable environmental gains.