April 2017
Removing Marine and Aquatic Debris for Good
Marine and aquatic debris is one of the most widespread solvable pollution problems, plaguing oceans, rivers and lakes around the globe. DESMI is applying its expert knowledge and lengthy track record in oil spill recovery to tackle the issue.
Global-scale problems
'Marine and aquatic debris or litter' refers to human-created waste deliberately or accidentally been released in a lake, sea, ocean or waterway. It's a growing global problem that impacts´heavily on marine life as well as human health and life quality. In fact, as much as 10 percent of the world's plastic waste alone ends up in the ocean, much of it non-biodegradable. But there is hope at hand – and DESMI, a Danish-based, global company specialised in the development and manufacture of pump and oil spill response solutions, is looking to strengthen both technologies and partnerships to tackle the problem.
From waste to energy
Although the volume and spread of the marine and aquatic debris may seem overwhelming, it can be collected and used as an energy source, and DESMI's solutions contribute to making this increasingly viable. With the right equipment and know-how, and by establishing close partnerships with local governments, there is an immense opportunity to make a significant difference in the waste-to-energy value chain.
From clean-up operations in the jungles of South America to ocean waters, DESMI equipment provides effective, innovative solutions for the first step of the waste management chain. Specifically, the company develops and markets mobile and stationary clean-up units, high-volume debris trawling devices, floating 'trash bins' and other clean-up equipment. Much of this equipment is inspired by decades of leading the field of oil spill recovery – an equally challenging problem in marine environments.
Circular economy
While collecting and gathering debris and waste is a good start, invested resources may be futile if the debris is not disposed of properly. If, for example, debris is collected in a pile on shore and a storm follows, it may quickly return to the ecosystem. And badly managed landfill sites, for example, build up toxic substances and attract vermin, posing significant health risks. It is, therefore, essential to identify end-to-end solutions to effectively remove the problem as a threat to the environment, supporting a circular economy. And DESMI provides, therefore, both know-how and technologies for one vital part of this circle.
According to Henrik Knudsen, CEO at DESMI's Ro-Clean subsidiary, establishing local partnerships is key to addressing collection, transportation, and recycling or the safe disposal of non-recyclable waste: "Based on expertise and capabilities gained in the oil spill industry over many years, we saw an opportunity to contribute to solving this global problem, which is now at the top of UN, regional and local government agendas."
Sustainable goals
Perhaps the most prominent of the agendas he refers to is the 17 UN Sustainable Development Goals (SDGs). By working to remove marine and aquatic debris as a problem, DESMI is primarily contributing to the achievement of goals 12 to 15 (See the SDG fact box). Others of the goals are indirectly impacted, too, such as the aims of creating sustainable cities and communities, and providing affordable and clean energy.
Additionally, local communities working with DESMI will also gain decent work and economic growth by creating further local collection and disposal jobs, many of which only require basic training. In fact, countries such as Indonesia and Malaysia already have a so-called "collector workforce" active, for example, in the collection of plastic bottles. Building and structuring the process of collection, transportation and disposal of the waste would expand this employment system. And it would create the need for additional academic and administrative resources, too.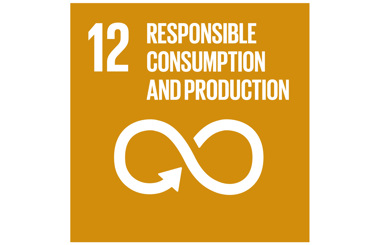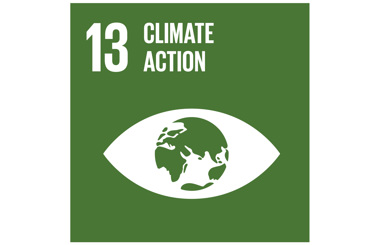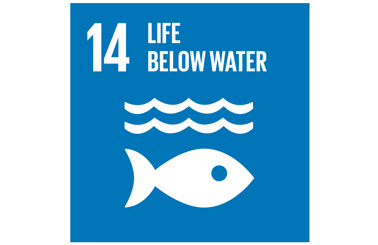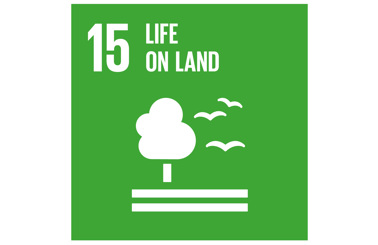 Reduced health risks
Another important UN SDG addressed by DESMI's solutions promotes good health and well-being: known as SDG 3. One aspect of this is the viruses carried by mosquitos, including the Zika virus, dengue and yellow fever, all of which have been described as public health catastrophes. Infectious mosquitoes tend to live in waste such as tires, cans and plastic containers – unnatural environments created by humans. Removing and disposing of such waste from the environment would, therefore, benefit the health and well-being of entire communities, and potentially wipe out serious health risks.
Challenging environments
Every environment is different, which can be a serious challenge when it comes to waste removal, as Henrik Knudsen emphasises: "No two riverbeds are the same, for example. Some have a rock bottom, some have a sandy bottom, and sometimes you're in the middle of a swamp."
Each environment demands something slightly – or completely – different of equipment, operators and partnerships. At times, it is possible to use heavy equipment. Other times, where roads or accessibility can't support heavier machines, the use of flotation aids is more appropriate. Here, DESMI's expertise in identifying project needs and subsequently providing solutions to suit available budgets comes in useful, informed by the company's work with similar projects in remote parts of the world.