March 2014
Making the right pump purchase decision for lube oil manufacturers
Lube oil manufacturing plants are being built or expanded around the world to cope with increasing demand – most of which originates in Asia. Perhaps not surprisingly, China is projected to win the top spot from the USA in lubricant consumption within 6-7 years. And in India, the third-largest market in the world, annual demand has recently topped 2 billion liters. In both countries, demand is mostly driven by the transport sector, with the population of vehicles increasing every day, but also by the widespread adoption of bicycles, chainsaws and many other mechanical devices that require lubrication.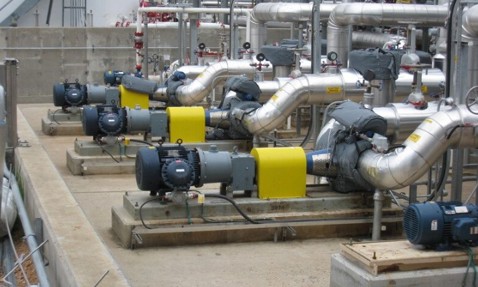 Many years of experience with the design and provision of pumps to the lube oil industry have given DESMI, one of the leading manufacturer of internal gear pumps for lube oil production, unique insight into what it takes to meet the list of must-haves that keep lube oil plants operating day after day, year after year.
The list itself isn't a particularly long one, but each aspect is crucial for the cost/durability equation underlying each manufacturer's profitability.
To start with, there are the technical performance aspects of the pumps themselves, including speed, NPSH value, the viscosity range of the base oils and additives, and the ability to maintain constant flow. Higher quality and a better-designed pumps, offer a greater degree of reliability, outperforming lower-cost alternatives over their lifetime and providing a lower overall total cost of ownership (TCO).
Speaking of lifetimes, a high-quality, properly serviced gear pump for blending applications should be able to operate trouble-free for 7-8 years under normal pumping conditions, and 10-15 years or more before being replaced. That's the industry expectation these days, although you need to choose pump brands with care if you want to be sure of achieving it. Depending on the lubricant formula, this may also call for an especially durable design. For example, DESMI's stainless steel pumps, ROTAN® CD, are frequently used when special additives demand a higher material standard to give the best possible life cycle cost solution.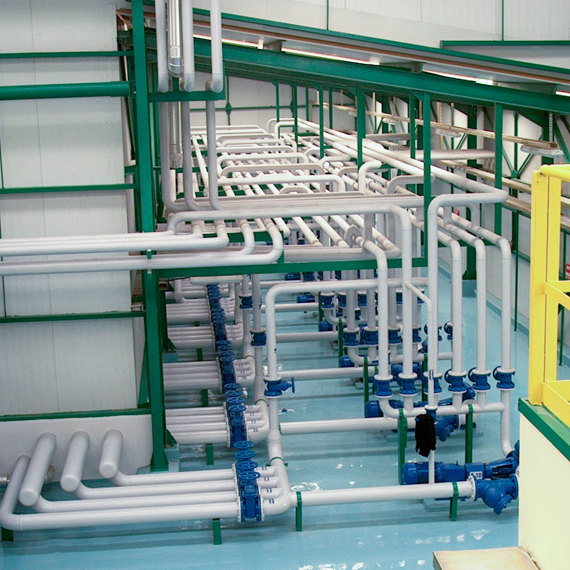 Then there are the geographical considerations. For large, multi-national lube oil manufacturers, it's important to specify equipment from a large, global supplier rather than a smaller, local pump manufacturer. That's because locally made pumps from smaller brands sometimes lack the international documentation or service arrangements that make it easy to use them (and keep them operating) in other countries. And there are other advantages, too, to choosing a globally active supplier: larger manufacturers are better able to maintain product quality, ensuring that customers can replace or expand their equipment with confidence.
For high-end pump brands, quality-reliability factors are a given customer benefit, while much of the undergrowth of pump producers still demonstrate variable results in such respects. At a detailed level, there are many particular design considerations, such as the ability to prevent backflow by making the pump more effective for handling of high differential pressures and less sensitive to low-viscosity liquids. The best of today's gear pumps can also be equipped with various types of shaft seals, reducing product leakage by enabling the use of the most appropriate seal for the job.
Further down the list, but nevertheless an important competitive factor, is the pump manufacturer's flexibility when it comes to catering for special requests. At times, for example, DESMI is asked to provide pumps with special inline and angular connections, drainage plugs, specific clearances or adaptations for particular segments (such as pumps for screw compressors or advanced cooling systems where we replace the usual gaskets and standard seals with O-rings and balanced seals for handling higher inlet/outlet pressures). And that's where we are careful not to let our size as the second-largest manufacturer get in the way of being able to handle such requests. After all, our success is closely tied to our ability to provide what the customer really wants.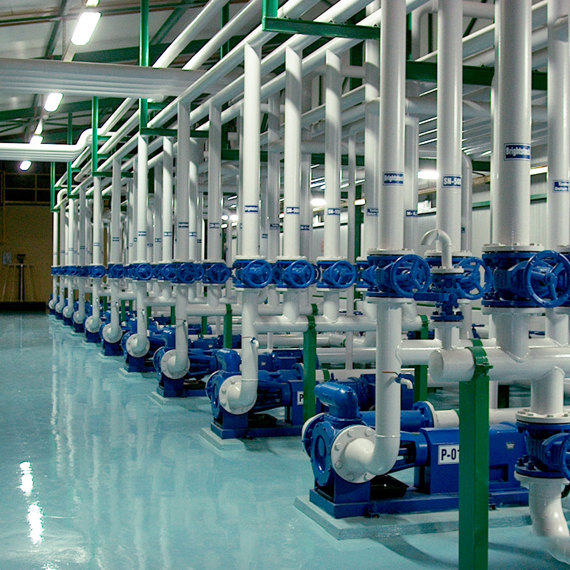 In recent years, DESMI has been capturing a great deal of the Asian market, with a good proportion of orders coming in the form of new project or existing production plant expansions as well as repeat business. Here, it helps that we have a wide range of pumps to offer – making it easier and more cost-efficient to stick with a single brand of pump across different functional areas as far as possible. And, of course, we continually add to the range, so that customers get new benefits in, for example, energy consumption, each time a pump is replaced.
Last, however certainly not least, our experience tells us that lube oil manufacturers at the forefront of the industry aren't interested in pump performance alone. Instead, they focus on the complete package around the pump, including specific design aspects, shipping format, documentation, servicing and so on. And they want to know they're speaking to an expert in the use of pumps for lube oil applications, rather than a generalist, so industry-specific knowhow is also important. Only by approaching pump purchase decisions holistically, with a firm eye on lifetime cost of ownership, can lube oil manufacturers be certain of high returns on their investments.