August 2022
DESMI DeServe optimizes asset performance throughout equipment lifetime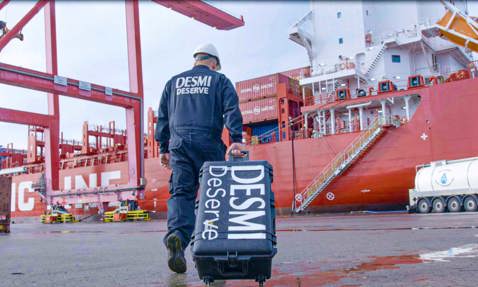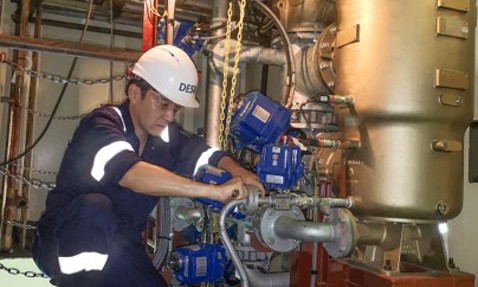 DESMI's global service department adds value for global and local customers through optimal equipment performance and 24-hour accessibility anywhere in the world.
In all industries, equipment must be kept in top condition to deliver safe, energy-efficient, and reliable performance throughout the lifetime of the assets and ensure maximum return on investment. Buying the hardware is just the start; after that, professional service and maintenance are required – especially for equipment used for mission-critical operations in tough environments where sudden breakdowns are not an option.
Making ownership as easy as possible
DESMI DeServe is DESMI's dedicated global service and aftermarket department and fulfils the need for professional service through a complete range of offerings for all DESMI products. According to DeServe Managing Director Johan Schwerin, the objective is very simple.
"Our target is to make it as easy as possible to own a DESMI product," he says. "When our hardware offerings are complemented by our service offerings, the result is a complete, value-added solution that keeps running efficiently for years. We contribute to efficient and problem-free performance for all DESMI products throughout their lifetime."
Easy access to complete offering
With a 24-hour phone hotline, contacting DESMI DeServe is very simple and provides quick access to a world of service options. DeServe offers spare part kits; onsite repair and service; product replacement; installation, commissioning, and user training; and digital offerings that provide an overview of connected assets and enable preventive maintenance.
"Our department is staffed by service specialists around the globe," explains Johan Schwerin. "They have extensive product and application knowledge and react quickly to service requests. We also cooperate with authorised partners so our customers can expect rapid support anywhere. At DESMI DeServe, we are always close to our customers and their assets."
Global reach, local understanding
DESMI DeServe's global presence gives the department the capabilities to support international customers looking to streamline and optimise their service strategies. At the same time, DeServe draws on its extensive local market experience to adapt to all requirements and support customers of all sizes.
"We don't assume that one size fits all," remarks Johan Schwerin. "We have global customers that require high-level global support such as service contracts or spare part framework agreements – and we have smaller, local customers who mainly require fast parts delivery and a contact person they trust. We can accommodate DESMI customers of all sizes."
Supporting customers in a complex world
While many DESMI products are simple and service-friendly, the company also offers solutions such as complete pumping systems and ballast water management solutions that are more complex. For such solutions, DESMI DeServe offers installation, commissioning, and user training that help users get off to a good start and ensure optimal operation from day one. After the systems are put into operation, DeServe ensures full lifetime support on the products, with service agreements and spare part packages tailored to support the customer's needs and expectations.
DeServe's online remote monitoring solutions are another effective way of reducing the complexity of installed base management. They help users get an overview of all connected assets, detecting anomalies and allowing preventive maintenance. Almost all DESMI products can be monitored remotely.
By reducing energy consumption, the risk of unplanned breakdowns, and the need for conventional onsite service, DESMI DeServe's service offerings can reduce operating expenses.
"With installation, commissioning, training, and remote monitoring, our customers make the most of complex DESMI solutions," says Johan Schwerin. "We help them optimise operation and reduce service, save energy and cut maintenance costs. An investment in DESMI DeServe solutions quickly pays for itself and leads to continued savings. And in an increasingly digital world, our online solutions support the digital journey of our customers."
Visit the DeServe page for more information
Aftermarket service is nothing new for DESMI. With the DeServe department, however, the company has gathered its service offerings in one complete, consistent, and efficient global package that makes life easier for DESMI customers everywhere and contributes to safe, energy-efficient, and reliable performance for years.
For more details and contact information, visit DESMI DeServe