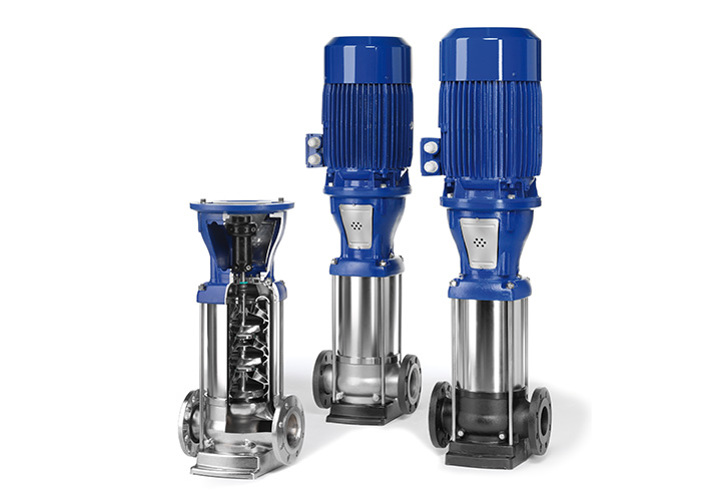 Vertical Multistage Centrifugal Pumps
The art of transporting water is finding the right solution, with maximum efficiency, for each situation. The DPV series of vertical, multistage, centrifugal pumps is the result of 55 years of experience and the pumps can be used for numerous applications.
Domestic water supply
Utility
Cooling water transport
Hot water applications
Fire fighting
Food, chemical and process industry
Irrigation
Within Aquaculture industry the pumps are suitable as:
Freshwater
Waiter with additives
Seawater
RAS Applications:
The new DPV pump series is revolutionary in terms of energy-savings and efficiency. Corrosion-free materials, advanced production methods and an optimised hydraulic assembly all contribute towards providing a unique example of craftsmanship.

The modular construction of the product enables you to modify the pump according to your specifications and contributes towards a reliable drinking and processing water supply in the most sustainable way.