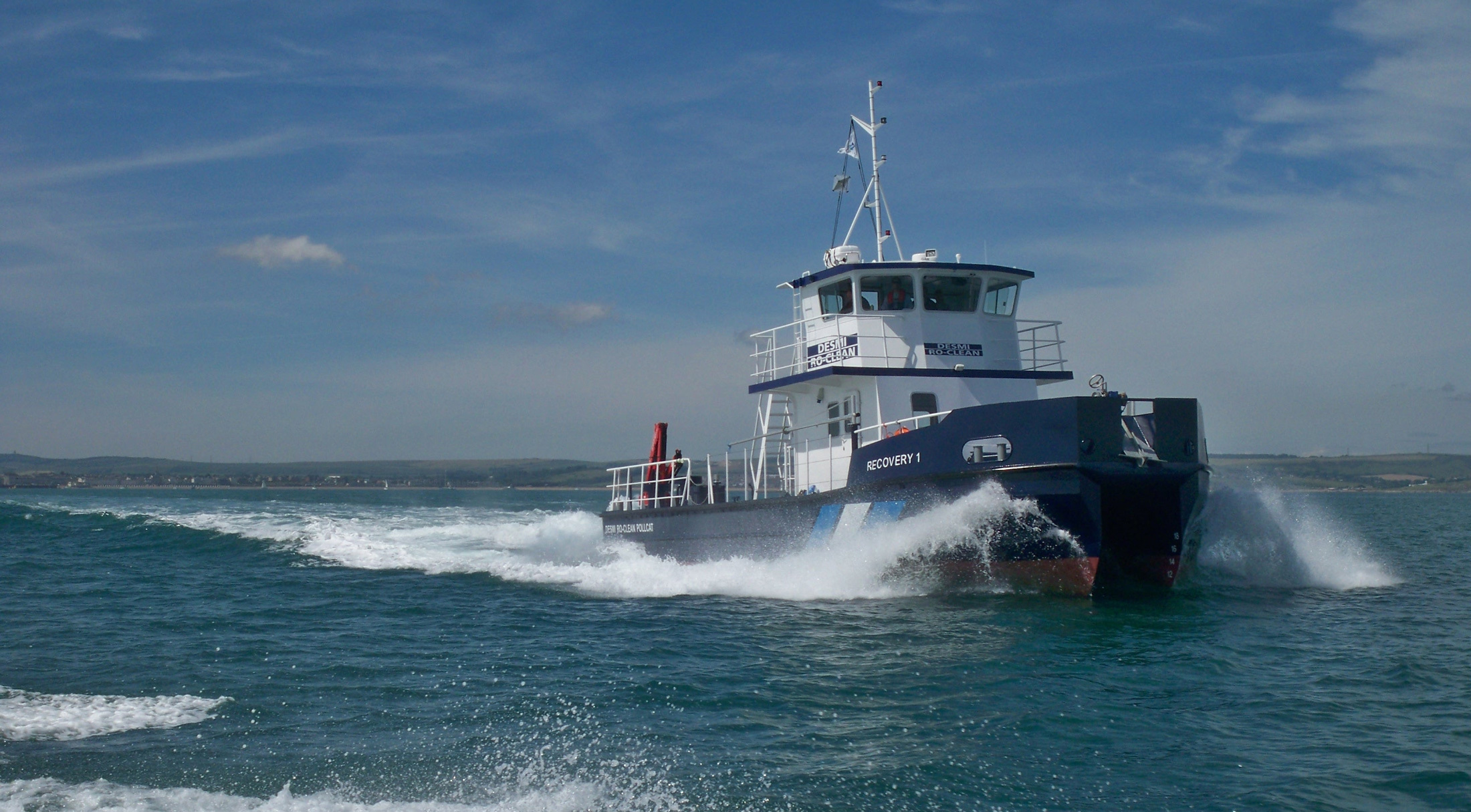 DESMI Workboats
DESMI Proven Range of Oil Spill Combat boats – used for more than 40 years around the world
Besides Oil Spill Recovery the vessel design with large deck area allowed the vessels to be used as general work boats in ports, transport of people and command center when having larger
operations.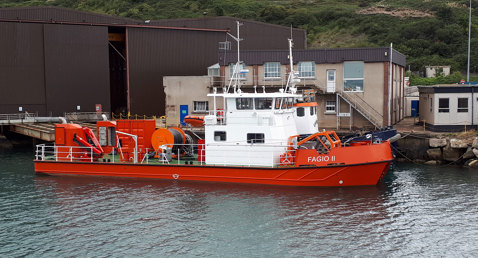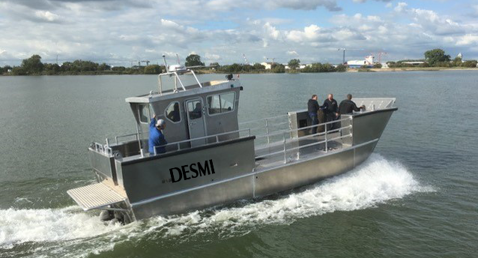 The DESMI KaziCat can handle the following duties:
Passenger transport – up to 12 people
Transport of injured people – second row SAR boat
Transport of larger goods
Treatment of Ballast Water from other vessels
Sophisticated decompression diving container
Firefighting container with foam and remote controlled fire monitor
Oil Spill Combat
Floating plastic and garbage collection including compacter for more time on sea
Normal work boat duties
Equipped with container for hull cleaning of other vessel
Scientific vessel equipped with laboratory containers
Module for inspection of seabed using WASSP multibeam scanner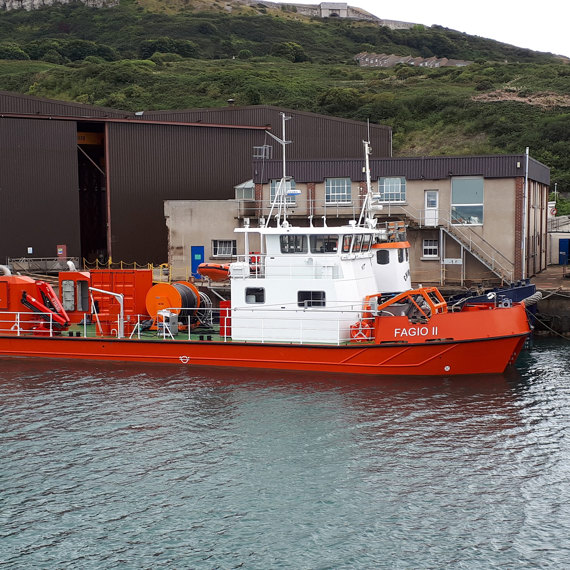 Dynamic oil recovery is achieved with the POLLCAT and POLLKITTEN by employing our new Zero Relative Velocity (ZRV) inclined Belt-Brush system between their steel hulls. Oil is then recovered without the need for prior containment by simply driving the boats through the slick while operating the system.
POLLCATS can be built to Class if required and are suitable for harbour, coastal and offshore duties. The vessels have a raised wheelhouse to provide better oil vision while releasing even more deck space for equipment.
Alternatively accommodation or a workshop can be provided in the space below the bridge deck.
POLLKITTENS are suitable for harbour, sheltered terminal and inshore duties being designed specifically to handle the "typical" bunkering size of incident where very rapid response is required and there is little or no time for other counter pollution measures.
POLLCRAFT are steel mono hull pontoon based workboats with a small wheelhouse forward designed to provide the maximum free or AFT working deck area achievable on small harbour and inshore sized boats for operation with equipment of opportunity. In their standard form they are fitted with hydraulic crane to assist in equipment handling and a recovered oil storage tank.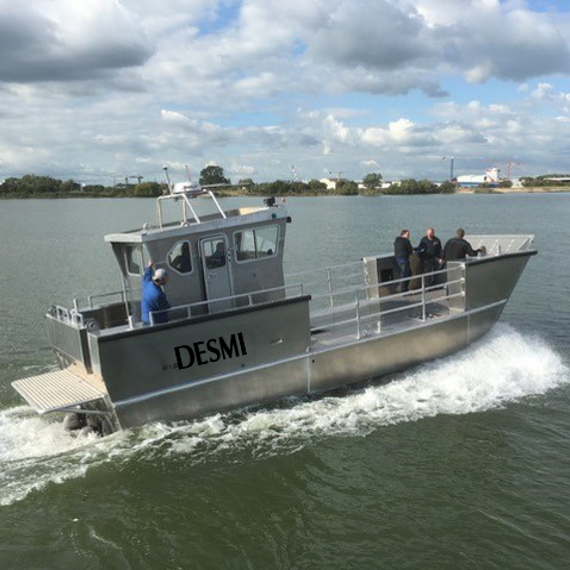 Grafter – working horse
Our Grafter is a true working horse having a bollard pull of 2,000 kp manufactured from AlMg 4,5 Mn plating, buttocks and frames with longitudinal stringers of AlSi0,5.
The Grafter has the following advantages:

Plating below water: 6 mm

Plating above water: 5 mm

Side- and work deck: 5/7 mm grating plate AlMg3

Standard includes:

Navigation lights

Handheld search light

12V 180 Ah batteries

Lifting sling
The landing craft
The landing craft type of aluminium boats is very versatile due to easy access for larger equipment. Further, it gives a large working deck.
As standard DESMI has the below shown three models. In case of special requirements, DESMI can of course deliver modified versions.
Often will freight cost for boats be quite comprehensive due to not least the width. Our 5.5 meter model can be transported in a standard 20' container and consequently save a lot of freight cost. DESMI has of course smaller skimmers to be used from these landing craft type of boats. Making the unit perfect for smaller spill in confined areas like ports. Further all our aluminum boat are delivered with CE marking.