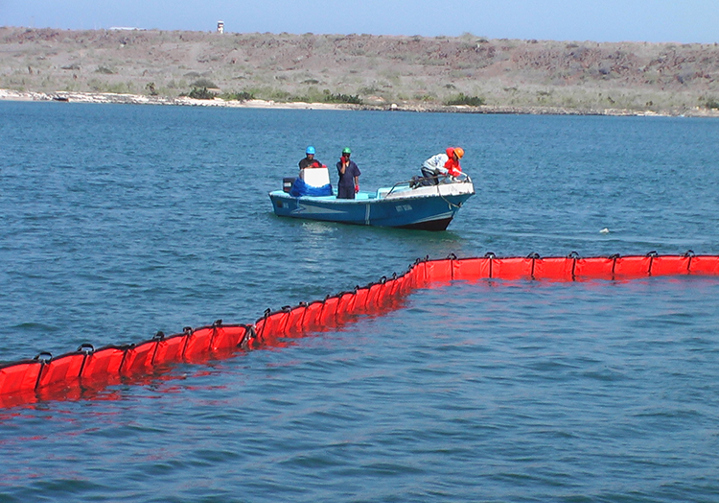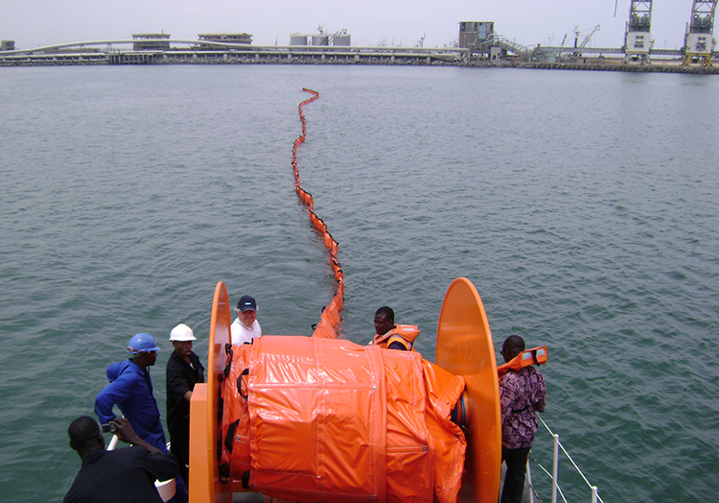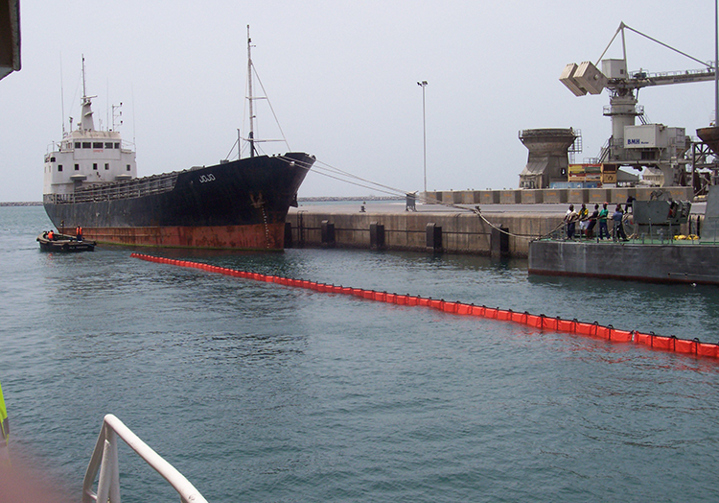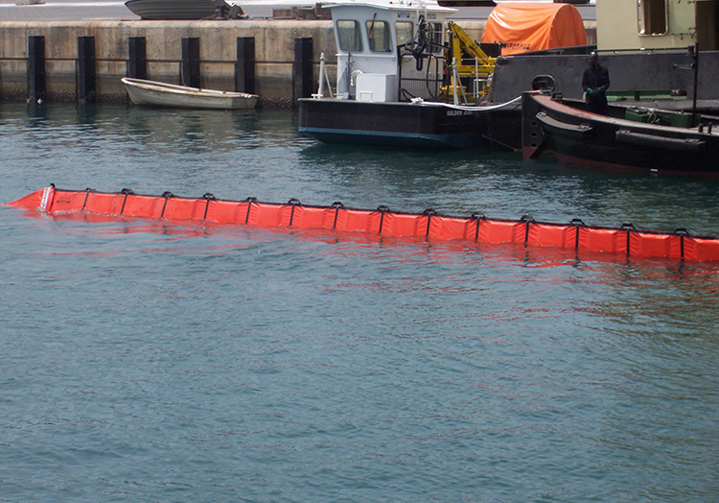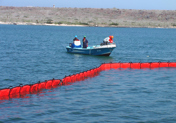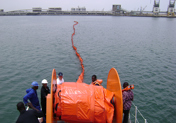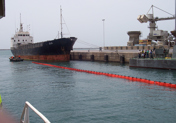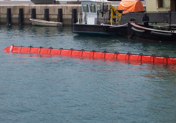 Lightweight rapid response oil containment fence booms
The TROILBOOM family of oil containment fence booms are lightweight rapid response booms that are ideal for operations in ports, harbours, inland and coastal waters - where a quick response is required.
TROILBOOM incorporates symmetrical closed cell foam floats that allow the boom to be wound up onto boom reels or packed into racks and containers. TROILBOOM is very simple to deploy and can be used without any special ancillary equipment.
Up to 400 metres of TROILBOOM can be stored on a reel. 200 metres can be deployed in less than 5 minutes without the use of power packs or air blowers.
TROILBOOM is manufactured in bright orange PVC / Nitrile coated woven polyester with webbing bands for added tensile strength. Handles are provided at approximately every metre along the top of the boom. The smooth profile of the TROILBOOM facilitates easy cleaning after use in an oil spill. The internal fibreglass rods ensure the skirt remains upright in normal towing conditions. The highly flexible construction allows the TROILBOOM to closely follow the wave movements.
A full range of boom reels, racks, anchoring and towing systems are available to complement the TROILBOOM. Equally the TROILBOOM can simply be supplied on skids for manual deployment.
TROILBOOM REELS can be provided as hand crank or powered versions.
The highly flexible construction allows the TROILBOOM to closely follow the wave movements
A full range of boom reels, tote bags, anchoring and towing systems are available to complement TROILBOOM
TROILBOOM can be supplied on skids for deployment
TROILBOOM REELS can be provided in hand crank or powered versions
Manufactured in strong PU (PolyUrethane) fabric for added strength
Top tension wire