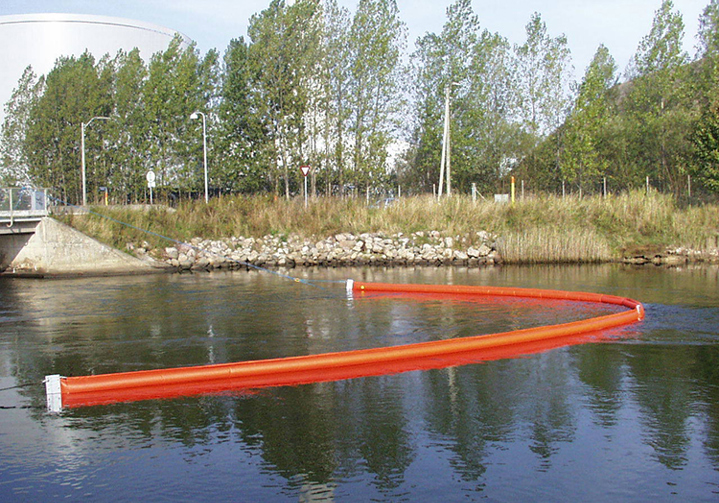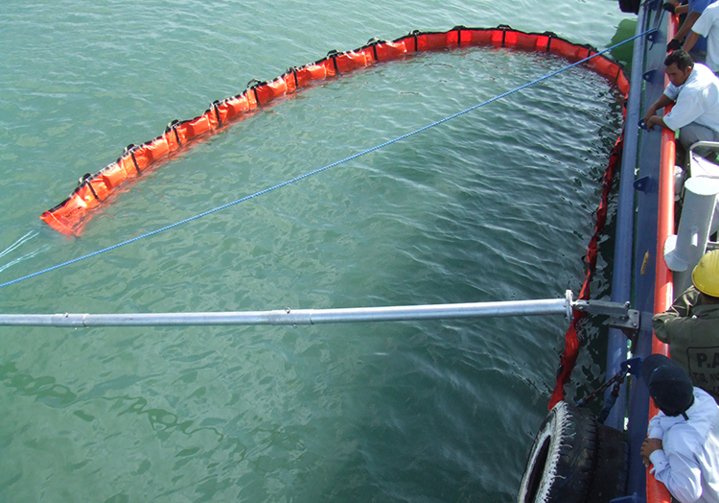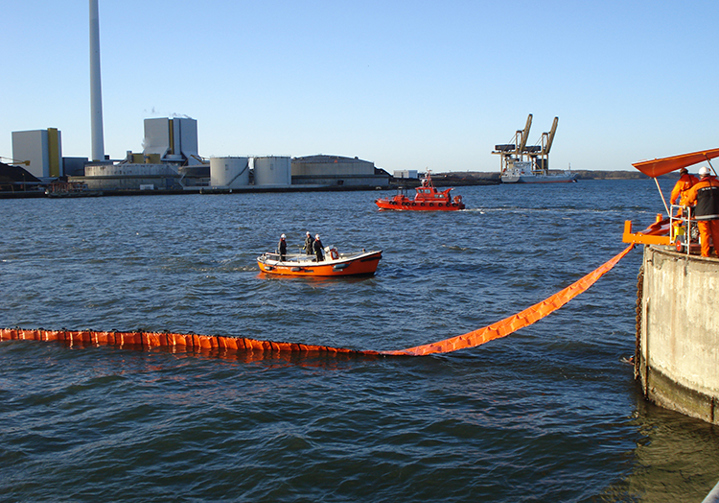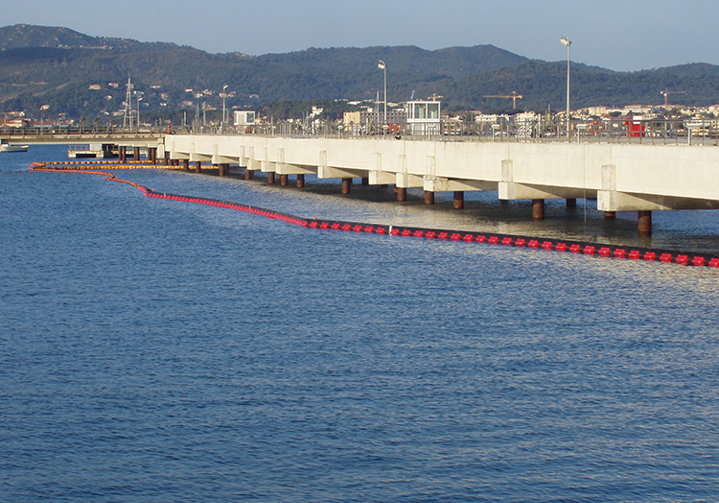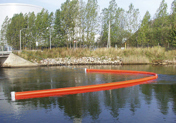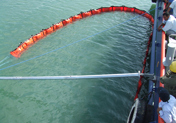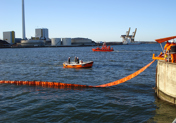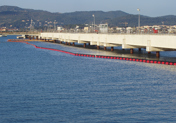 Rapid response oil containment boom
TROILBOOM AF is a lightweight rapid response inflatable boom that is ideal for operations in ports,
harbours, inland and coastal waters - where a quick response is required.
TROILBOOM AF ("Airfilled") incorporates two Monsun type air valves per section.
Up to 200 metres of TROILBOOM AF can be stored on a reel which can be deployed in less than 5 minutes.
ASTM quick connectors are provided for the quick assembly of boom sections.
The TROILBOOM reels are fitted with an over speed brake and a coupling for a hydraulic drive motor.
Alternatively they can be supplied with a hand crank.
TROILBOOM AF is manufactured in bright orange PU (PolyUrethane) coated woven polyester. A top wire combined with ballast chain provides for a high tensile strength.
The smooth profile of the TROILBOOM AF facilitates cleaning after use in an oil spill.
The highly flexible construction allows the TROILBOOM AF to closely follow the wave movements
A full range of boom reels, tote bags, anchoring and towing systems are available to complement TROILBOOM
TROILBOOM AF can be supplied on skids for deployment
TROILBOOM AF REELS can be provided in hand crank or powered versions
Manufactured in strong PU (PolyUrethane) fabric for added strength
Top tension wire