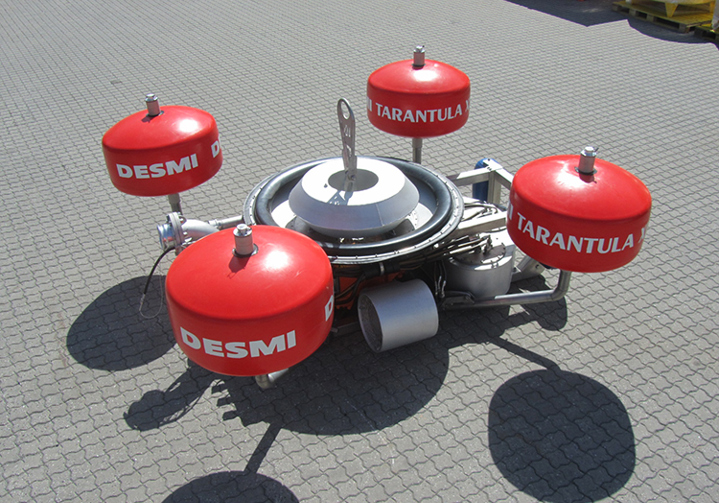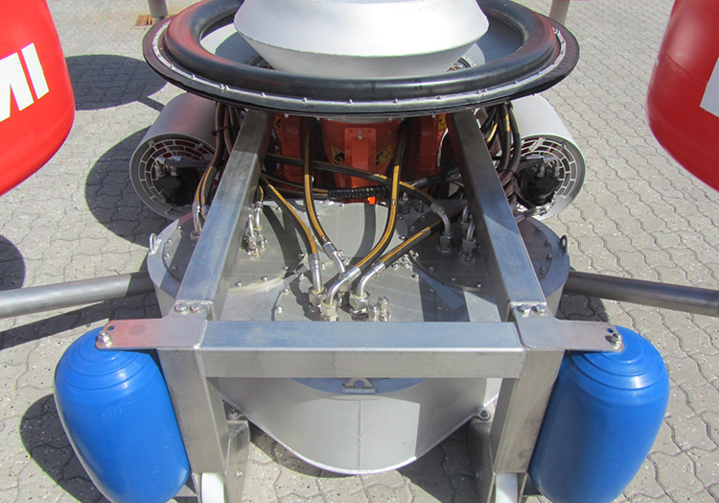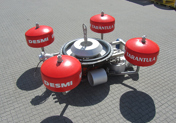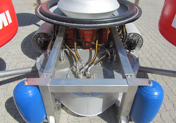 High capacity offshore skimmer
The DESMI TARANTULA XL is a high capacity offshore skimmer, built to recover oil from both the light to heavy viscosities. It can also operate with a disc or brush bank cassette.
The skimmer body is manufactured in marine grade aluminium and stainless steel. It has the famous DESMI selfadjusting weir lip, which has proved itself in so many real life operations.
Of special interest are the 3 on-board DOP-250 Dual, positive displacement screw pumps which give the system a 375m3/hr. rating with up to 10 bar discharge pressure. In addition, thrusters are fitted as standard to manoeuvre the skimmer into the oil, which is especially important when dealing with heavy viscosities.
The entire operation can be controlled by one man, with a radio-wireless control panel.
The hydraulic supply can be from either the ship or from a DESMI 210 kW, diesel hydraulic power pack. Other options include a DNV certified platform for storage, a DESMI ZIPPER UMBILICAL HOSE (ZUH) and powered reel plus the option of disc and brush cassettes.
Affordable high capacity
Capable of recovering a wide range of oils
Self-adjusting weir
Two independently controlled DOP-250 DUAL pumps
Cutting knives fitted to pumps for trash handling
Thrusters for remote positioning of skimmer
Hydraulic knuckle crane matched with power pack
Readily available parts