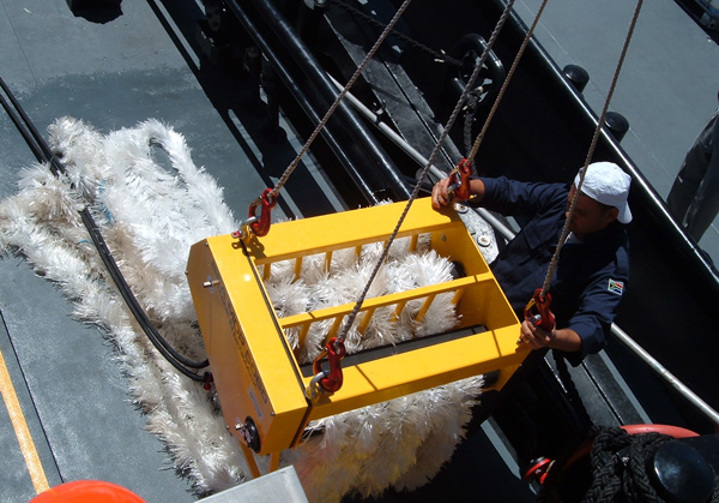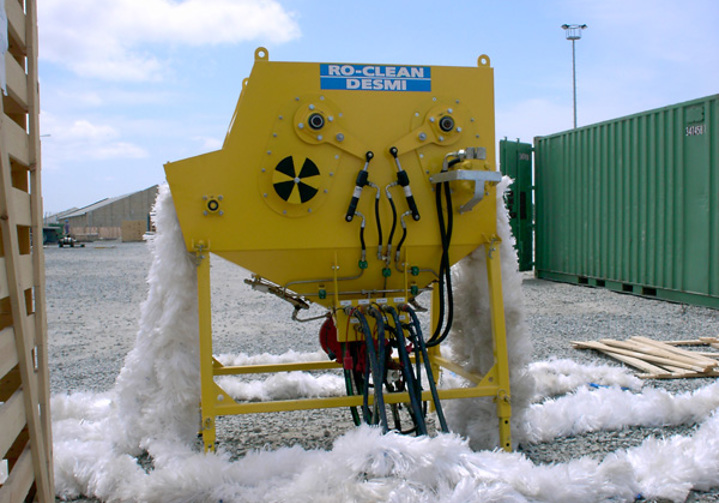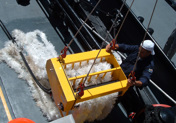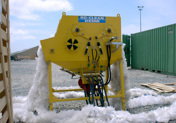 The SEAMOP is a highly efficient mop skimmer that is ideal for choppy or open waters where high collection efficiency is required.
The continuous mop loops are circulated across the water surface and through the hanging wringer unit.
The oil on the water sticks to the oleophilic mop surface and is removed within the SEAMOP. Recovered oil is drained or pumped to storage.
Hanging mop skimmers with viscous oils, tar balls, and high efficiency

Four models for inshore, coastal and offshore environments

Choice of recovered oil transfer pumps or gravity drain

Transfer pumps may be dismounted and used independently

Larger models are fitted with remotely controlled roller tension

SEAMOP can be delivered with hydraulic knuckle cranes or lifting davit