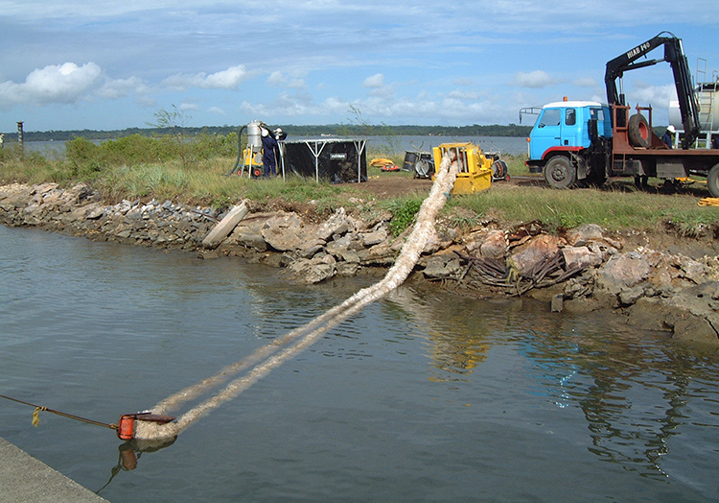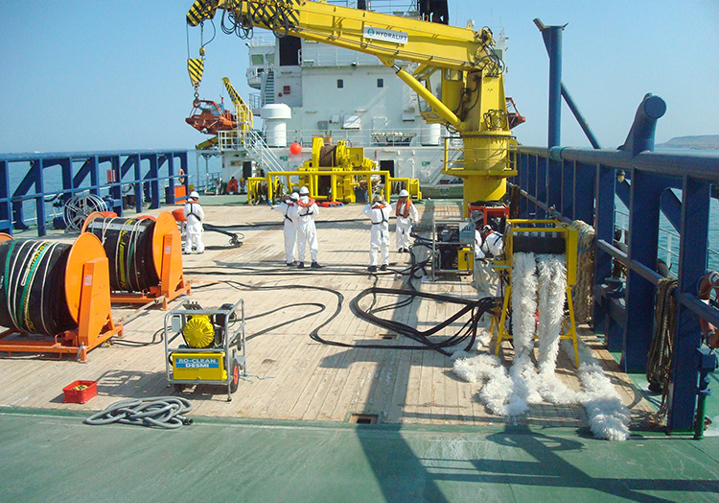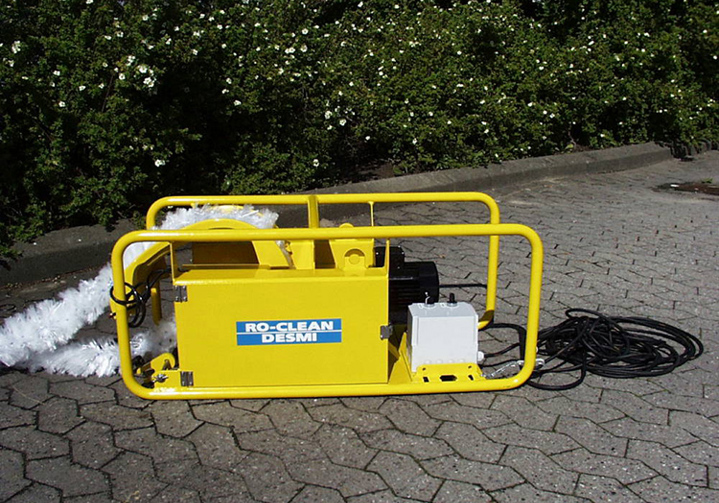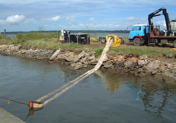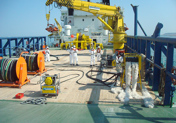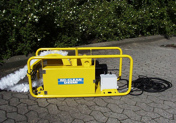 Ideal for recovery of light, medium and emulsified oils
The RO-MOP is ideal for recovery of light, medium and emulsified oils in rivers, lagoons, swamps and other inland waters. Long lengths of mop can be used enabling oil some distance from the wringer unit to be collected.
As the mop system is an oleophilic (oil attracting) system only a small percentage of water is picked up with the oil - typically less than 10 percent!
The RO-MOP system comprises of a powered wringer unit which is mounted over a collection tank and an endless loop of polypropylene rope mop which is directed across the water surface, in some cases using a floating pulley. As the mop circulates over the water surface oil sticks to the fibres. This oil is squeezed out of the mop as it passes through the machine, and drained into the collection tank. The mop fibres are open ended and therefore do not pick up trash. The wringer unit remains on the bank, only the mop is placed in the water.
The RO-MOP is highly reliable and very simple to maintain. The moving parts principally comprise of motor, gearbox, chain, sprockets and rollers. RO-MOP units are available in a variety of drives to suit most applications - emergency response or fixed installation.
Simple and effective – easy to set up, high recovery efficiency
Ease of maintenance – the machine is located at ground level giving easy access
Minimal moving parts – mop machines consist of a motor, gearbox, chain transmission and a pair of rollers
Horizontal and vertical skimming of oil
Tolerant to trash and debris
Three models allow us to offer a system which exactly meets your requirements