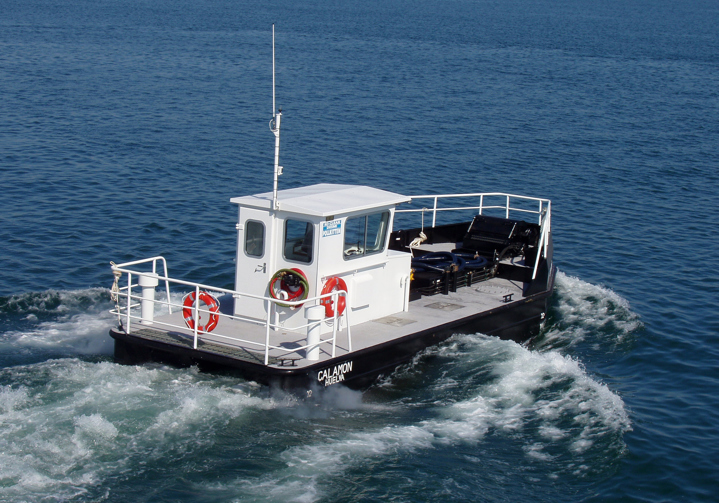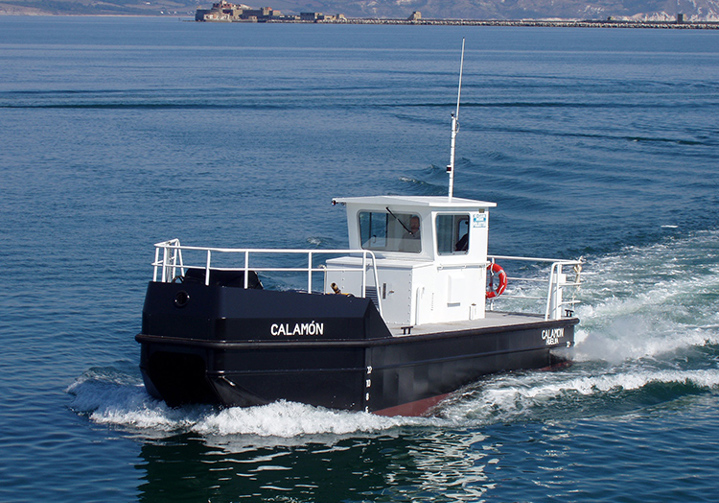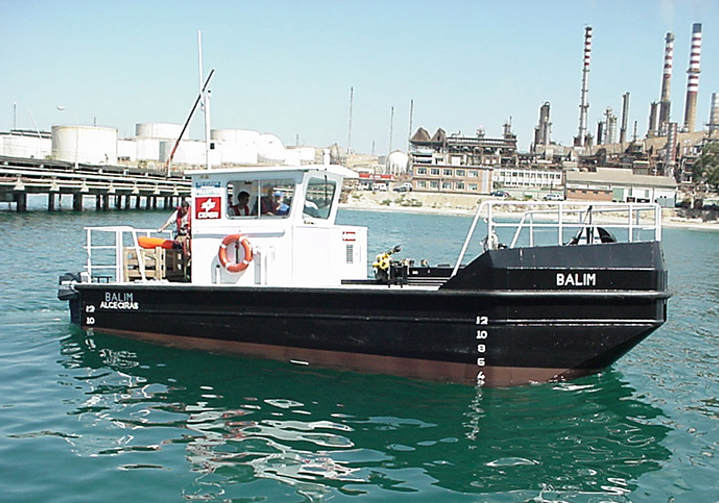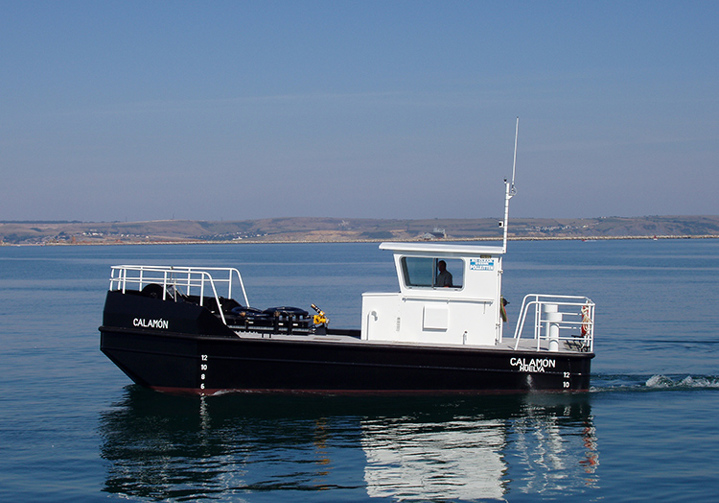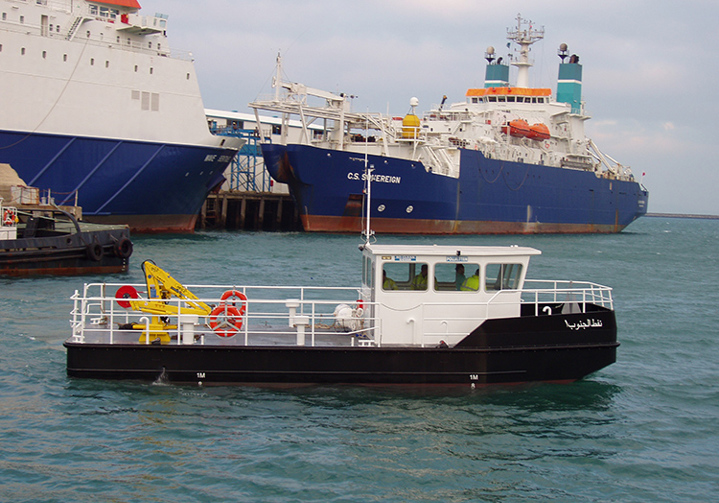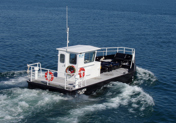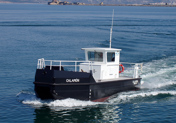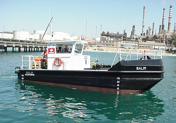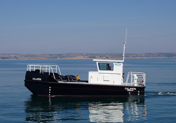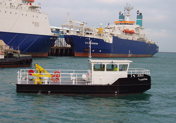 The POLLKITTEN is a versatile dynamic oil skimmer vessel ideally suited for sheltered terminal and harbour operations.

This vessel is ready to go into action at a moments notice; oil recovery can begin immediately by simply driving the boat over the oil slick! The integrated rope mops are lowered into the water and will start recovering oil once circulating – at rates up to 30 cubic metres per hour / 132 US gpm. Recovery rate will depend on slick thickness and oil type.
Oil can be recovered while the POLLKITTEN is stationary or moving ahead at 4 knots, and stored on board until ready for transfer. This steel craft is equipped with onboard diesel hydraulic power pack and oil transfer pump.
Designed by DESMI the POLLKITTEN follows a long line of oil skimming vessels produced over the last 20 years for oil terminals, harbours and navies around the world. Her sister vessels (POLLCAT and POLLCRAFT) are available in versions from 10 m through to 19 m for complete versatility of usage. Propulsion is by two 40 hp inboard diesel engines providing excellent manoeuvrability and speed in excess of 6 knots.
Dynamic oil skimmer vessel
Onboard recovered oil storage
Integrated rope mop system that can recover oil at 4 knots
Hydraulic power unit
Recovered oil pump
Fully enclosed wheelhouse
Twin engine
Shallow draught
80 mile range
The POLLKITTEN is a versatile dynamic oil skimming vessel ideally suited for sheltered terminal and harbour operations and is available in 10.5 and 13 m versions