Helicopter Refueling Systems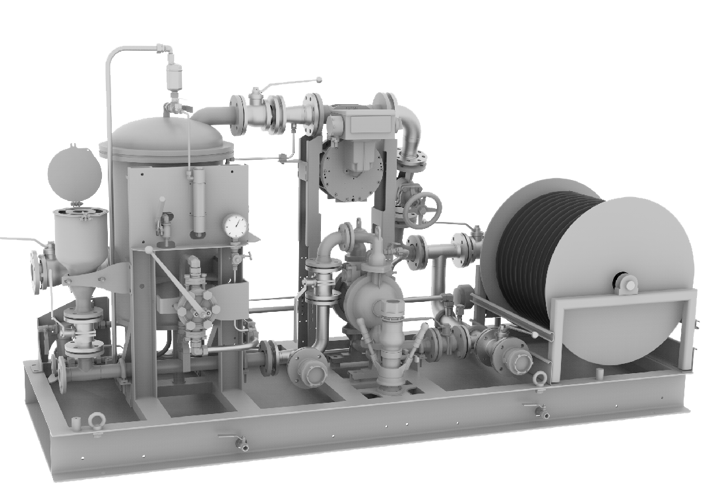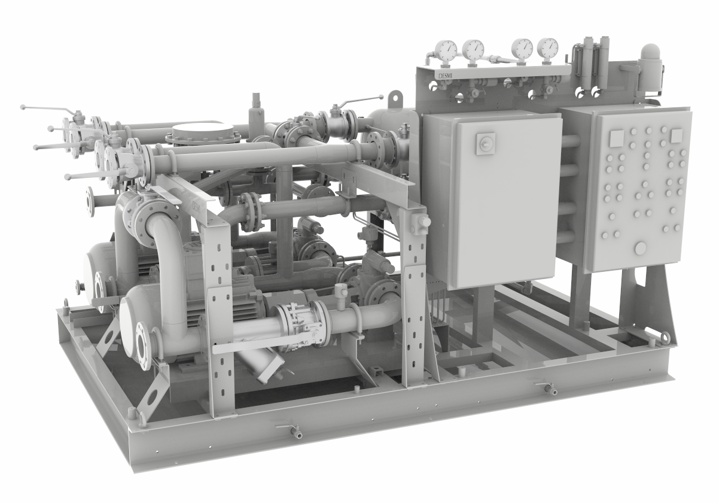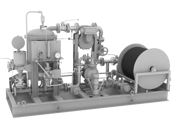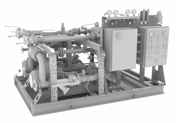 For fixed and rotary wing aircrafts as well as for ground vehicles and static equipment.
The DESMI refueling systems are intended for use in both the military and commercial sectors. DESMI is the preferred supplier of systems for both fixed and rotary wing aircrafts. Each system is specifically designed for pumping, filtering and dispensing fuel for military and naval use and will at all times deliver dry clean fuel at the end of the nozzle.
The ship-based helicopter refueling system is used for pressure and gravity fueling of aircrafts on board naval vessels, And the system is also fitted with a facility to defuel the aircrafts. The refueling system comprises a 'pump and filtration module', a 'dispenser module', and the electrical and mechanical control system which can be interfaced to the ship's control system.
Pump and Filtration Module
The pump and filtration module consists of filter water separators and DESMI ROTAN® positive displacement fuel pumps.
The twin pump refueling system has built-in redundancy for maximum reliability. The service and transfer pumps and filter water separator duties are fully interchangeable by use of valves.
All DESMI aviation fuel systems will be adapted to specific customer needs to ensure that the best possible option is selected for the job.
Dispenser Module
The dispenser module consists of a mechanical meter, defueling pump, hose, hose reel, pressure refueling nozzle, gravity refueling nozzle, and an optional filter water absorber.
A Helicopter In-Flight Refueling (HIFR) unit can be connected to the pressure refueling nozzle hose or a deck-mounted connection on the flight deck.